We know how much it matters to last longer in bed - premature ejaculation can be the main cause of unhappiness in couples, generating low self esteem and intimacy issues. It's been proven that cock rings can help with boosting the stamina, enhancing the erections and allowing you to last longer during intercourse.
This is why we made a top 10 of the most stimulating Silicone Cock Rings from our range. Explore with us the Bondage Range & the Super stimulating rings complemented by prostate massagers. As always, we recommend you to add some lube to the cart, for a better penetration.
---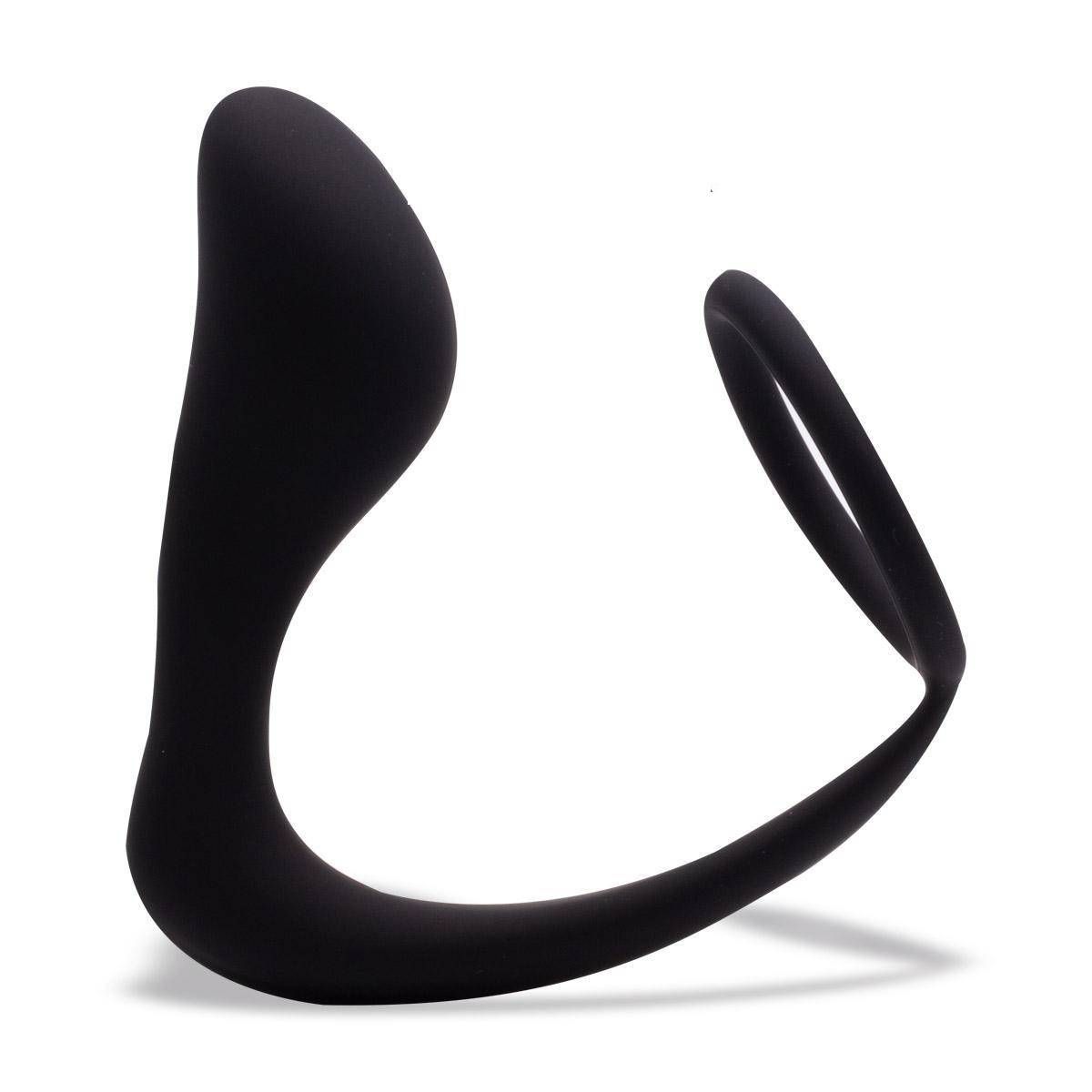 One of our favourite toys: massage your Prostate and maintain your erection for longer - a toy designed for adventurous men, featuring an anal butt plug and a tight cock ring.
Highlights
Made from Hypoallergenic Silicone.

Soft and firm texture, for an intense stimulation.

Waterproof and safe to be used in the shower.
Ideal For:
Couples who want a bit of extra fun.

Stamina boosting.

P-Spot Massage.
Customers Say:
"Very comfy to wear and perfectly sized for me - it required a few drops of lube to be inserted and it helped me achieve more intense orgasms, while lasting longer and satisfying my partner more."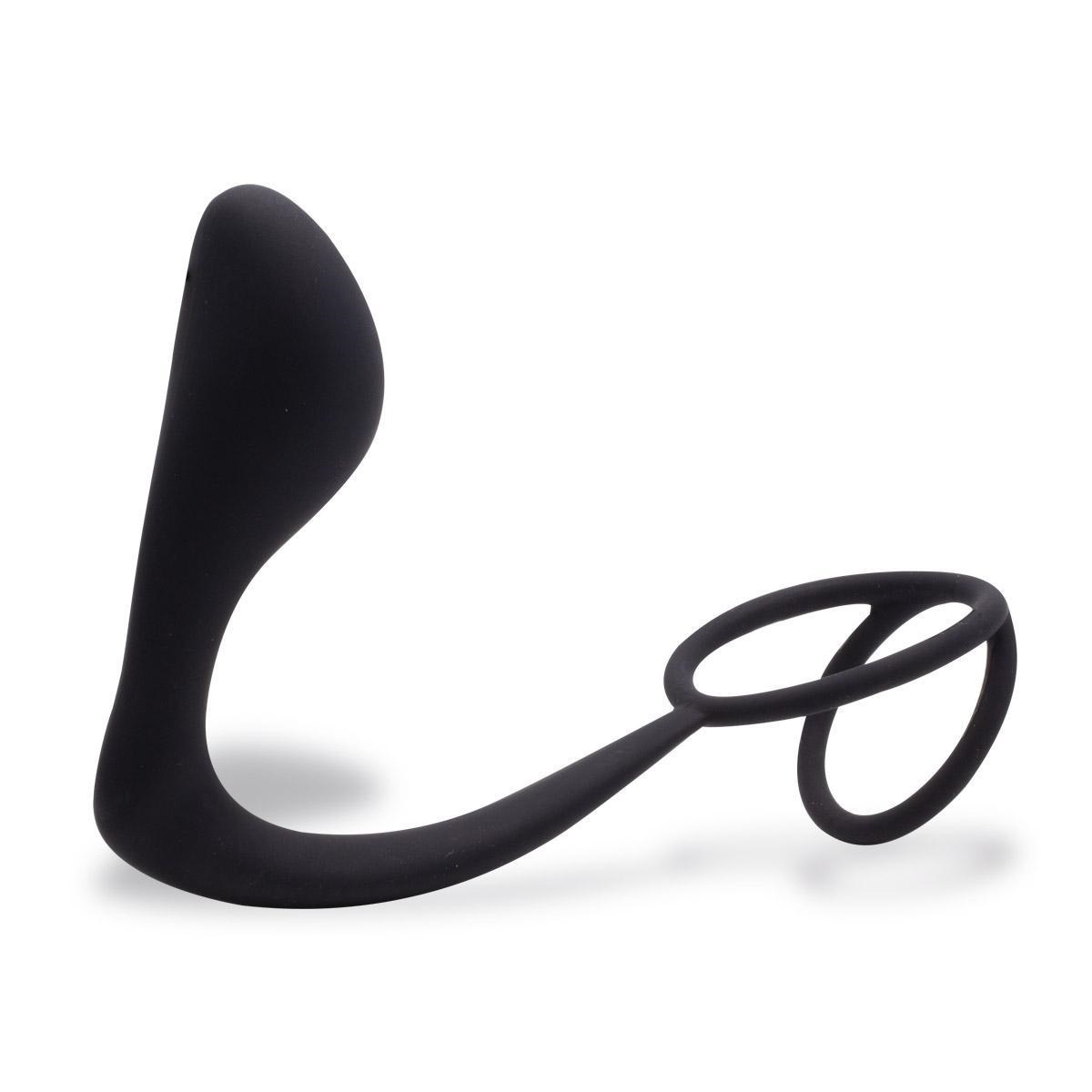 Grip your full length, gently squeeze your balls and massage your prostate - a blissful anal toy that comes with a twist: it keeps you harder for longer, improving the quality of your orgasms and your stamina.
Highlights:
Silicone-made: soft, velvety and smooth.

With double rings, for a tight grip.

Ergonomically shaped for P-spot massage.
Ideal For:
Improving the sexual experience.

Boosting your resistance.

Hitting your prostate.
Customers Say:
"These double rings are precisely the equivalent of viagra. You slip one on when your penis when it begins to get hard and they moderate the stream of blood away. Consequently, you get a more grounded erection."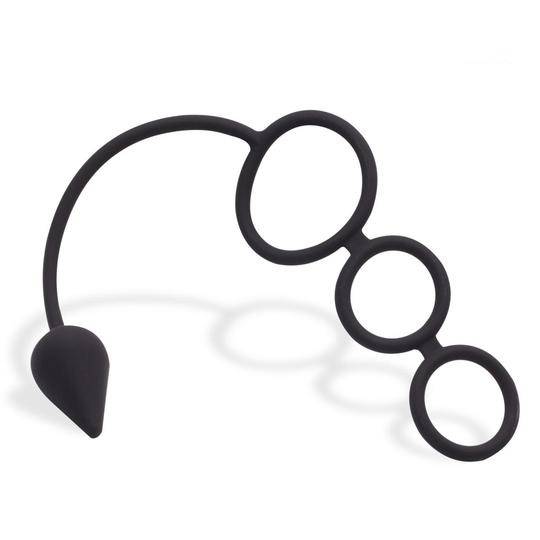 A little something to spice up the couple play while stimulating your anus at the same time. This triple cock & balls ring will maintain your erection, boost your stamina and offer you intense climaxes.
Highlights:
Silicone-made: hypoallergenic and skin-safe.

Small tapered butt plug.

2 cock rings and a balls ring.
Ideal For:
Stronger erections.

Stamina boosting.

Anal stimulation.
Customers Say:
"I would definitely recommend this butt plug - it is simple to use and efficient. It grips my balls in a comfortable, yet stimulating manner, while the double rings are hugging my shaft and the butt plug pierces my butt hole. Triple stimulating!"

An anal treat for adventurous men, this cock ring features a perfectly shaped prober, designed to hit the P-spot with its delicious vibration modes.
Highlights:
Made from silicone - skin-safe and velvety-smooth.

With cock & balls rings and silicone ticklers.

10 vibration speeds.
Ideal For:
Couple play.

Enhanced orgasms.

Prostate stimulation.
Customers Say:
"The rings grip tightly but not uncomfortably, the range of vibrations has something to suit whatever stage of play you are at. Great for solo play or with a partner, increases the intensity & duration of orgasm."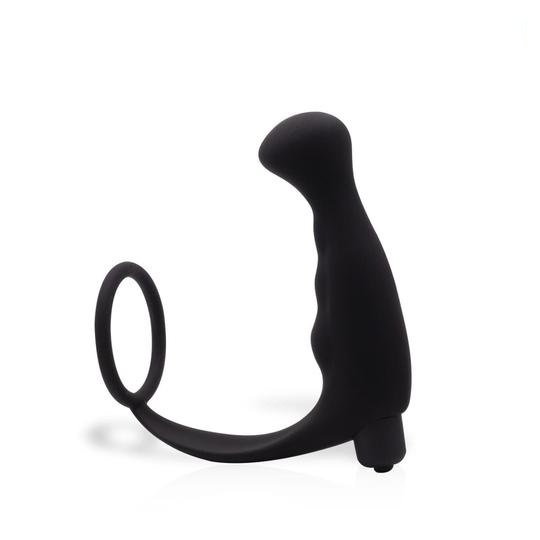 Stretchy, firm and stimulating - that's how every high-quality cock ring should be. And if you add some anal stimulation, your orgasms will reach new levels of intensity. Prostate stimulation guaranteed.
Highlights:
Firm and stretchy cock ring.

Silicone-made 11 cm butt plug.

10 vibration modes.
Ideal For:
Stamina enhancing.

Prostate massage.

Couple fun.
Customers Say:
"Stretchy enough to fit me perfectly while being actually comfortable. The prostate massager is also a nice detail, very stimulating."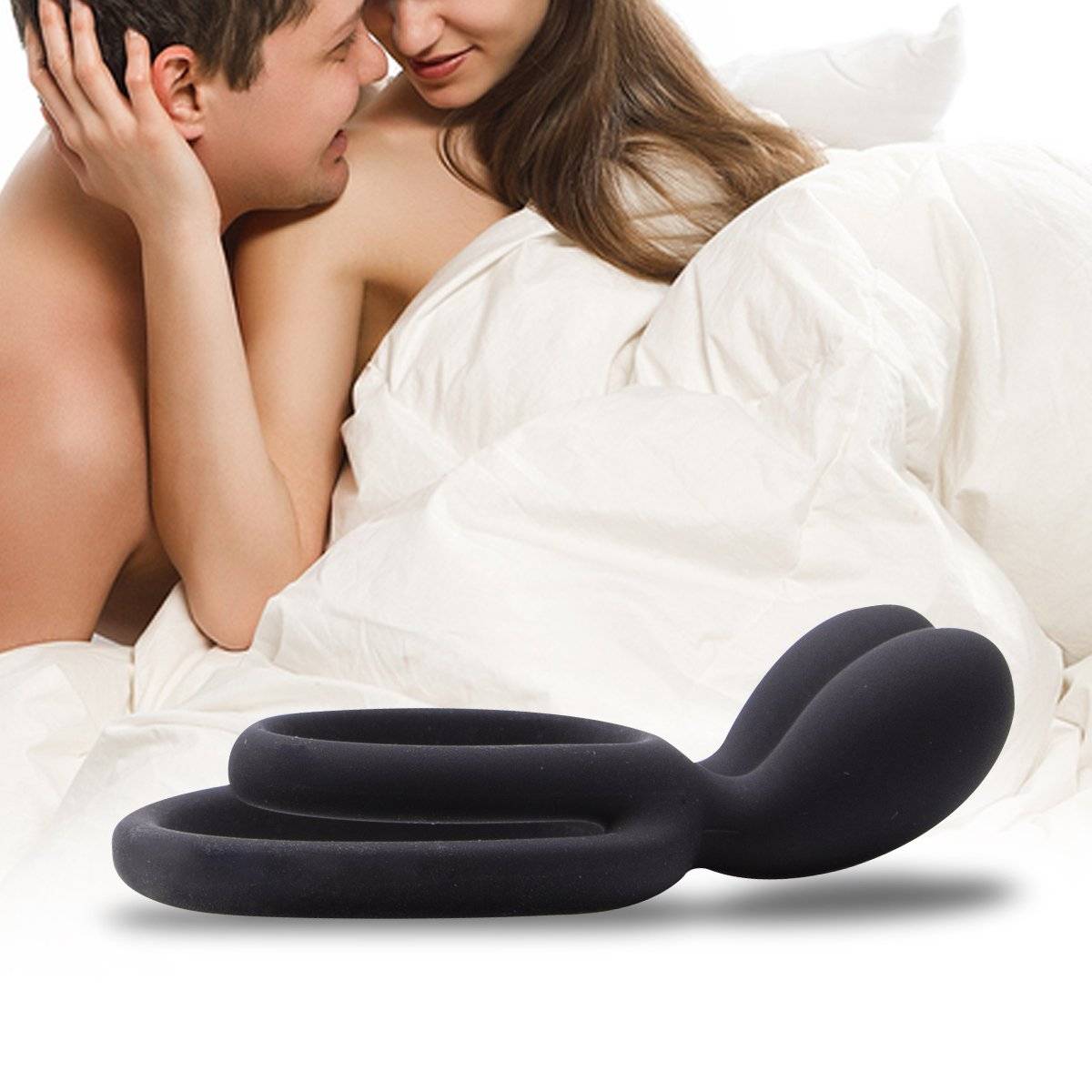 One of our customers' favourite couple toy, the silicone double ring grips the balls, squeezes the manhood and stimulates the clitoris with its cute bunny ears.
Highlights:
Tight grip, for intense sensations.

Silicone-made double rings.

With 2 clitoral shafts.
Ideal For:
Couple play enhancement.

Cock and balls stimulation.

Clitoral titillation.
Customers Say:
"Use it, wash it & re-use it whenever the urge requires it. I've been using it regularly with my partner and she enjoys it as much as I do. Worth every penny."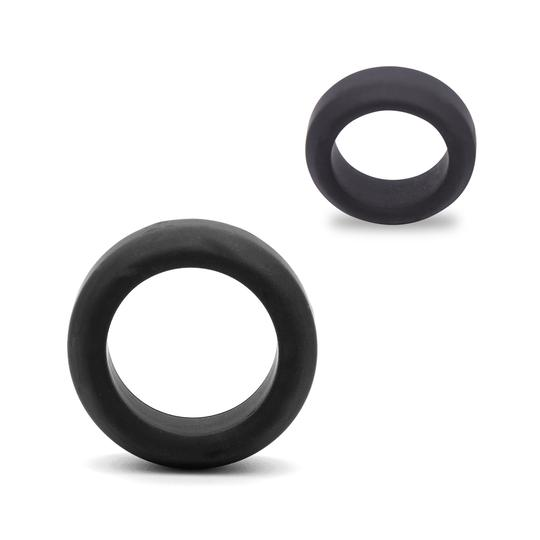 A good cock ring should, first of all, apply the right amount of pressure to your manhood. That's why we recommend you the SilP-rings - you'll fall in love with how thick and firm they are.
Highlights:
Entirely made from skin-safe silicone.

3.2 cm diameter.

Thick and firm.
Ideal For:
Prolonging the erection.

Enhancing the stamina.

Small & medium girths.
Customers Say:
"Presently, I don't have any problems with premature ejaculation or things like that, however I got this one at base of my "rooster" - it went hard, extremely hard, and that happened quick. The Mrs was amazed at exactly how hard it had got and delighted in giving it a little stroke. Well justified, despite all the trouble, that's a perfect addition to any lovemaking!"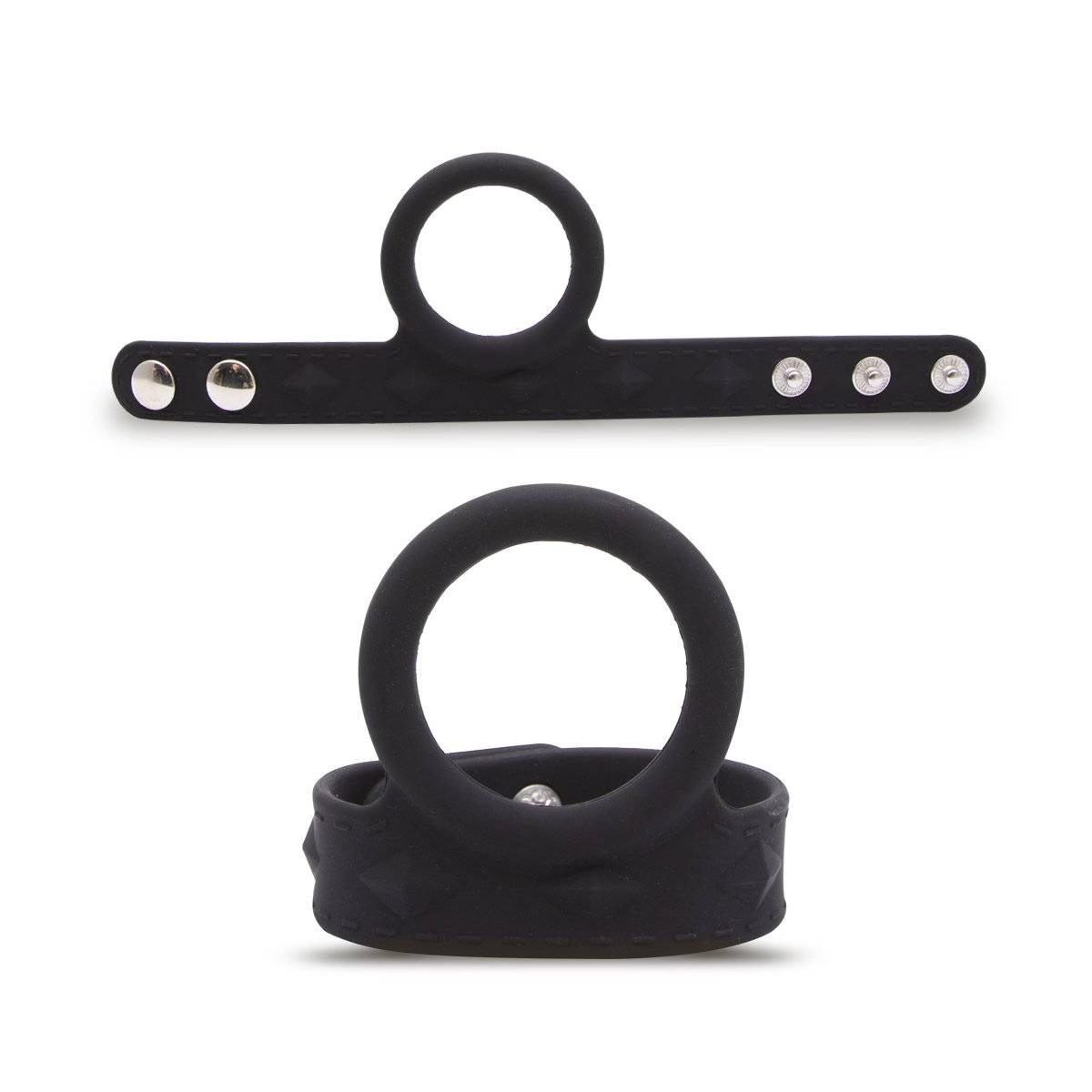 Wanna become a sexual star in the bedroom? The bondage range of cock rings will offer you amazing penis rings designs, which will not only look amazing on your body, but they will keep you hard for as long as you require.
Highlights:
Made from premium silicone.

Stretchy and firm cock ring,

Adjustable balls strap.
Ideal For:
Enhanced erections.

Cock and balls gripping.

Couple stimulation.
Customers Say:
"Saw a similar one on calexotics website, for a much higher price, so I decided to try ordering it from Lucidtoys. The size of the ring is perfect for my girth - it gives a tight fit, without strangling my penis. Also, the strap for the balls is also really comfortable to wear and is adjustable."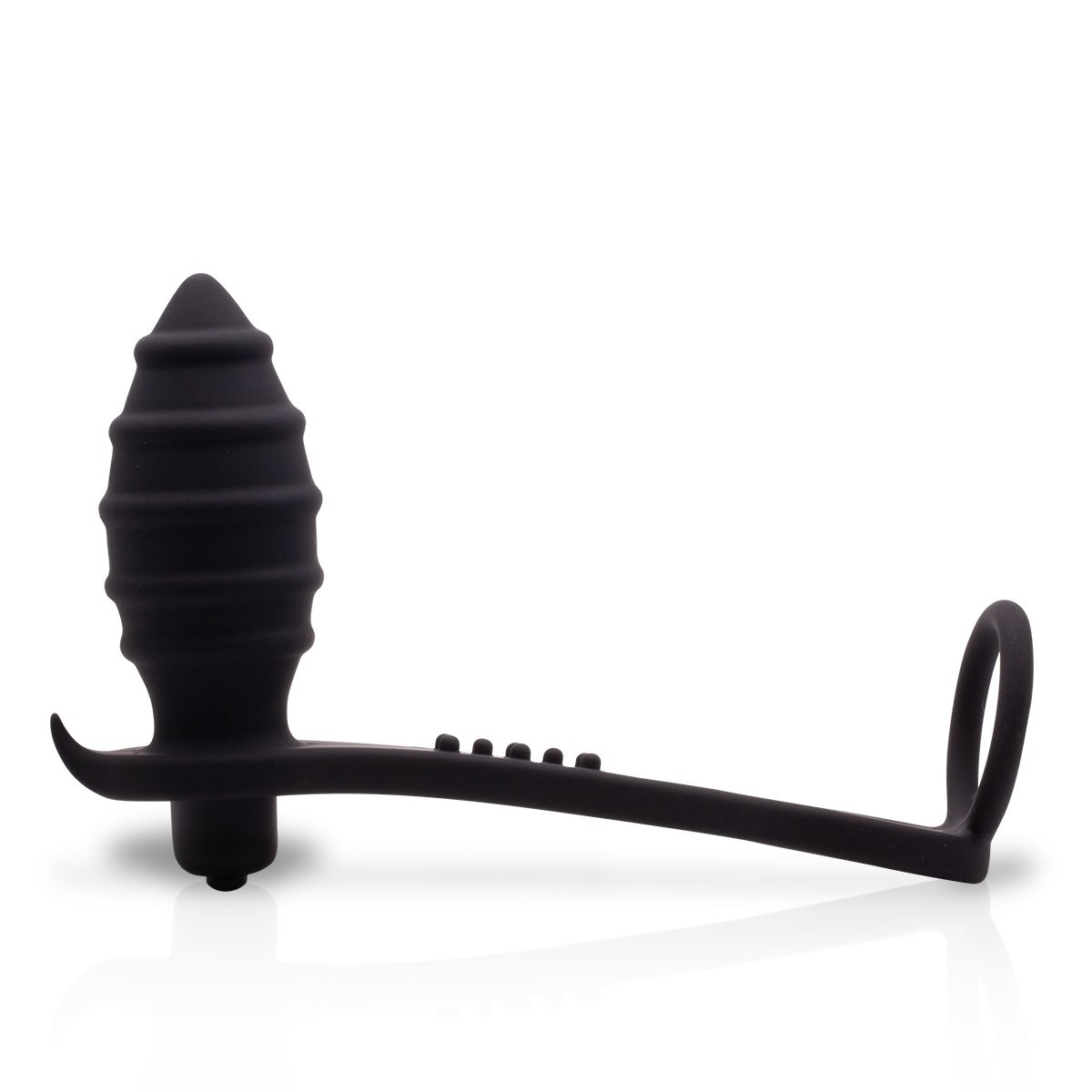 We cannot stop praising the cock rings with butt plugs included and this 11 cm cock ring with anal vibrator deserves its place in our top 10. Perfect size to massage your anal opening, while squeezing your balls & shaft.
Highlights:
Stimulating ring for balls and cock.

Silicone-made, hypoallergenic and smooth.

10 vibration speeds bullet.
Ideal For:
Couple fun.

Anal penetration.

Cock stimulation and balls titillation.
Customers Say:
"Great addition to any collection of toys. Hits the spot! The plug works well and adds an extra dimension to any orgasm. Whilst the ring helps delays the inevitable. The vibe has variable settings for additional sensations."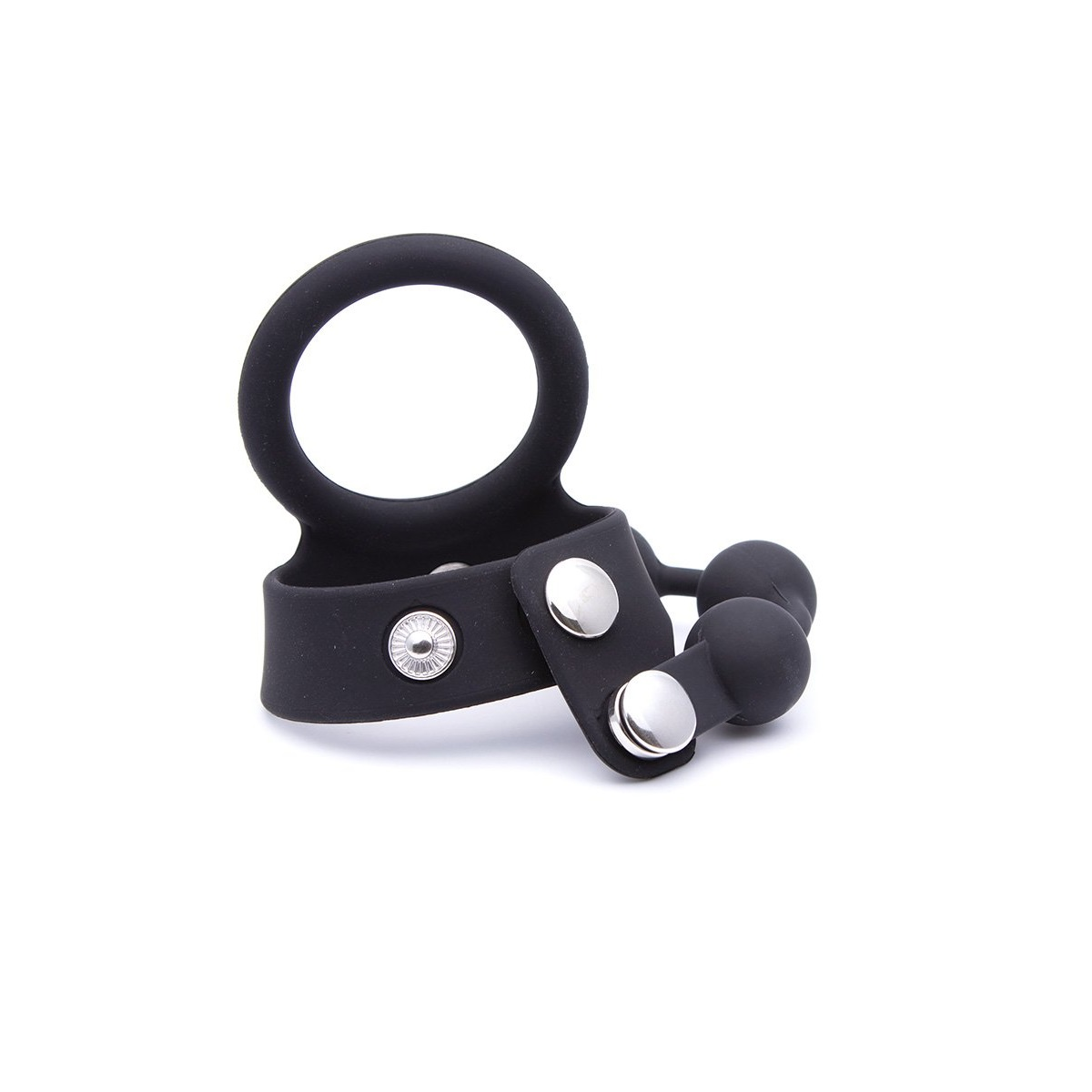 Stimulate yourself while making your partner scream with pleasure - a cock ring with stimulating beads and balls strap, adding the extra fun you require in bedroom for explosive sensations.
Highlights:
Super stretchy cock ring.

Adjustable silicone beads.

With adjustable shaft strap.
Ideal For:
Enhanced couple play.

Prolonged erections.

Balls massage.
Customers Say:
"Everyone says you can't get these on, but it just takes a little lubrication and pull them way bigger than you think they should be, and they go. Just have to be careful. They make you hard as a rock, and it's like an explosion when you finally reach the end, but it's amazing, and great for my wife too."