Sexual intercourse isn't only about orgasms - in fact, you might not even achieve an orgasm most of the time, especially if you don't know your body very well and you can't tell exactly what arouses you the most. Here, at Lucidtoys, we want to make sure you're getting the most out of your playtime.
We are all different, our bodies are different and what works for you might not do much for someone else, which is why you need to dedicate some time to yourself, try to see what you like, test different movements, apply pressure on different spots of your labia, rub your clit, tease yourself and remember what made you feel good.
The power stays within your mind, so feel free to use your imagination. Don't be shy in trying to watch porn, if you believe this will turn you on. Play some music in the background, light up some scented candles, close your eyes, relax and let your mind run wild, without any boundaries.
Focus on the external tease


Most of the women tend to achieve clitoral orgasms easier than vaginal ones - that's because the G-spot must be stimulated in order to reach internal climaxes and not everyone knows where their G-spot is located. Focus on stimulating your clit, using different motions, strokes, friction and use different positions, to improve the blood flow to your vagina and increase the chances of a powerful climax.
For external tease and stimulation, we recommend you to use the Neojoy's Multi-Vibes Clitoral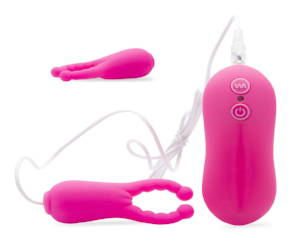 Training the pelvic floor muscles might increase your sensitivity during intercourse, helping you achieve stronger orgasms. There are a few simple exercises you can do to strengthen your pelvic floor muscles. The easiest one requires you to sit in a comfortable position and squeeze the muscles at up to 20 times in a row. After a while, you can even try to hold each squeeze for a few seconds or slowly increase their number.
Don't be shy when it comes to sex toys. We know that using a dildo or a vibrator might intimidate you at first, which is why we recommend you to start with an external toy (clitoral vibrators are silent, harmless, without strong vibration speeds and skin-safe). However, if you're looking for internal stimulation, try a G-spot vibrator - their innovative shape has been designed specifically for hitting that sweet spot located on your vaginal walls. One of our favourites is the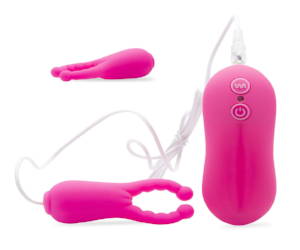 G-Spot Waves Vibe from Neojoy, a toy that not only will hit your G-Spot, but it will also give you that deep penetration necessary for an intense internal orgasm.
You can find more about using a vibrator in our guide: *need to link the How to use a vibrator guide*
Once you learn what works best for you, bring your partner in and don't be scared to tell them what you like - communication is the key to all the best relationships and, in this case, the key to the strongest orgasms, as well.
Don't fake the orgasms just to play with your partner's self-esteem - if they don't know what excites you, they won't be able to know how to treat you well in bed. Be comfortable with your significant other and open up about the issues you're facing. Allow your partner to focus on your pleasure and feel free to do the same for them.
Whether you choose to explore your body by yourself or you want to share the joy with a partner, keep in mind to stay relaxed and to leave behind the work-related stress, the mundane problems and to focus only on your pleasure.
---