We'd like to believe there's a male sex toy for everyone. From Hand Masturbators to realistic love dolls, from cock rings to prostate massagers, there are plenty of designs, shapes and sizes you can choose from. To help you decide, we've made a quick top 10 of our best toys for men. Do you want a stamina boost, something to enhance your performance or to offer you extra pleasure? Explore our ranges of male masturbators and find the best male sex toy for you.
Note: Our toys work best with a few drops of water-based lube, for slippery sensations and an intense stimulation.
---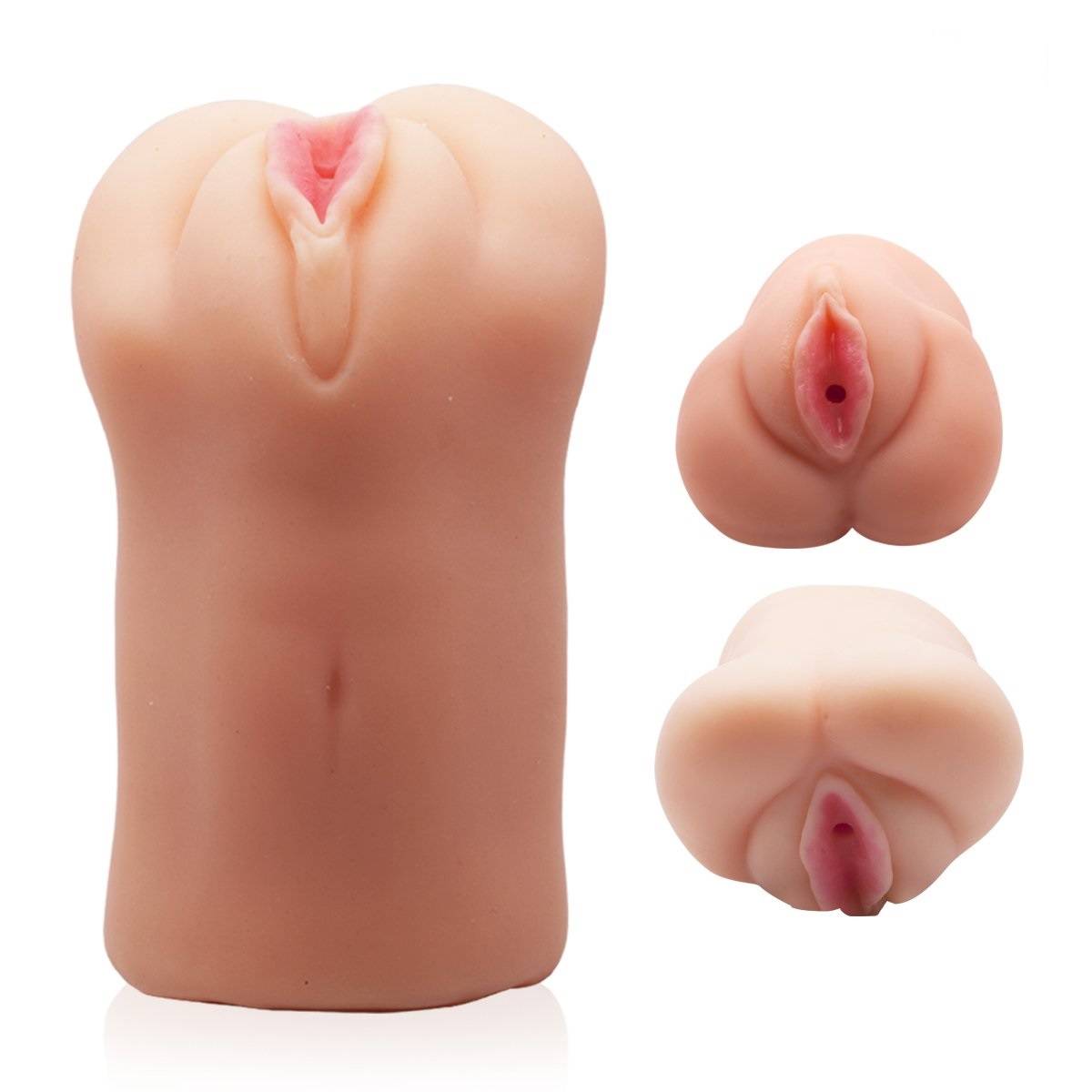 The type of toy that gives life to all your sexual fantasies, our soft, skin-like and flexible erotic helper is there to please you. Sturdy and always ready to be taken in by your love openings, this veiny and erect dildo features a suction cup base, making it suitable for hands-free fun.
Highlights
Realistic design and real-feel texture.

Super tight lifelike vagina.

Made from skin-like material (Premium TPE).
Ideal For:
Lifelike masturbation - solo or with a partner.

Improving your sexual techniques.

Both beginners and advanced sex toys users.
Customers Say:
"Comfortable, the perfect fit for my length. A small piece of advice: use it with a bit of lube. The toy is very flexible, but a bit of lube creates a better friction and a realistic sensation."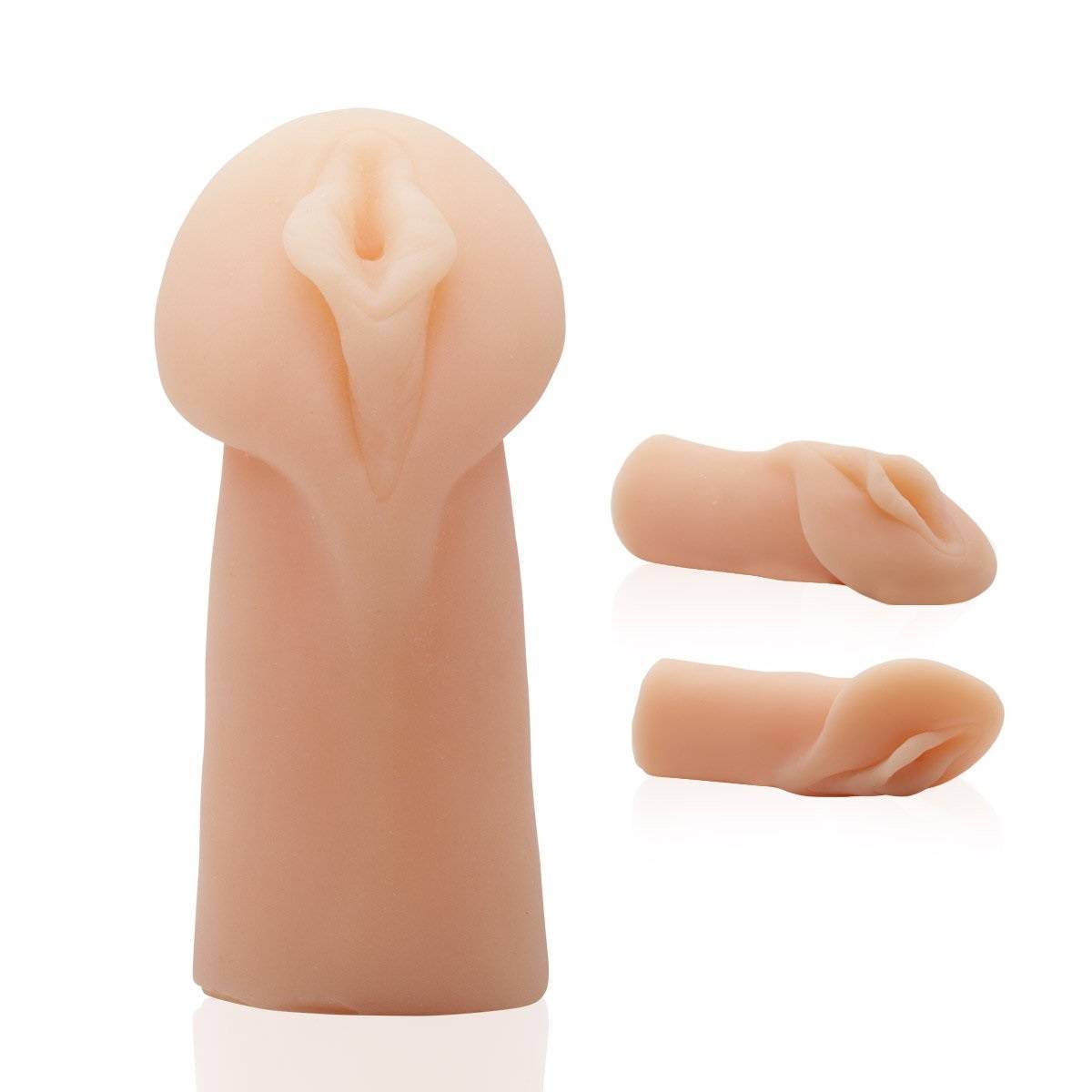 One of our best sellers, the Pink Pussy Stroker is the perfect Male Masturbator for a beginner: simple to use, soft to the touch and super stimulating.
Highlights:
Made from soft & skin-like TPE.

Flexible and stretchy, perfect for most sizes & girths.

With a dotted internal pattern, for stimulating sensations.
Ideal For:
Beginners' solo play.

Boosting your stamina.

Introducing you to male sex toys.
Customers Say:
"Good value for the price. Definitely better than using my hand. Just add some lube and get on with it. Soft and stretchy, plus very easy to store and to take it with you, if you're travelling."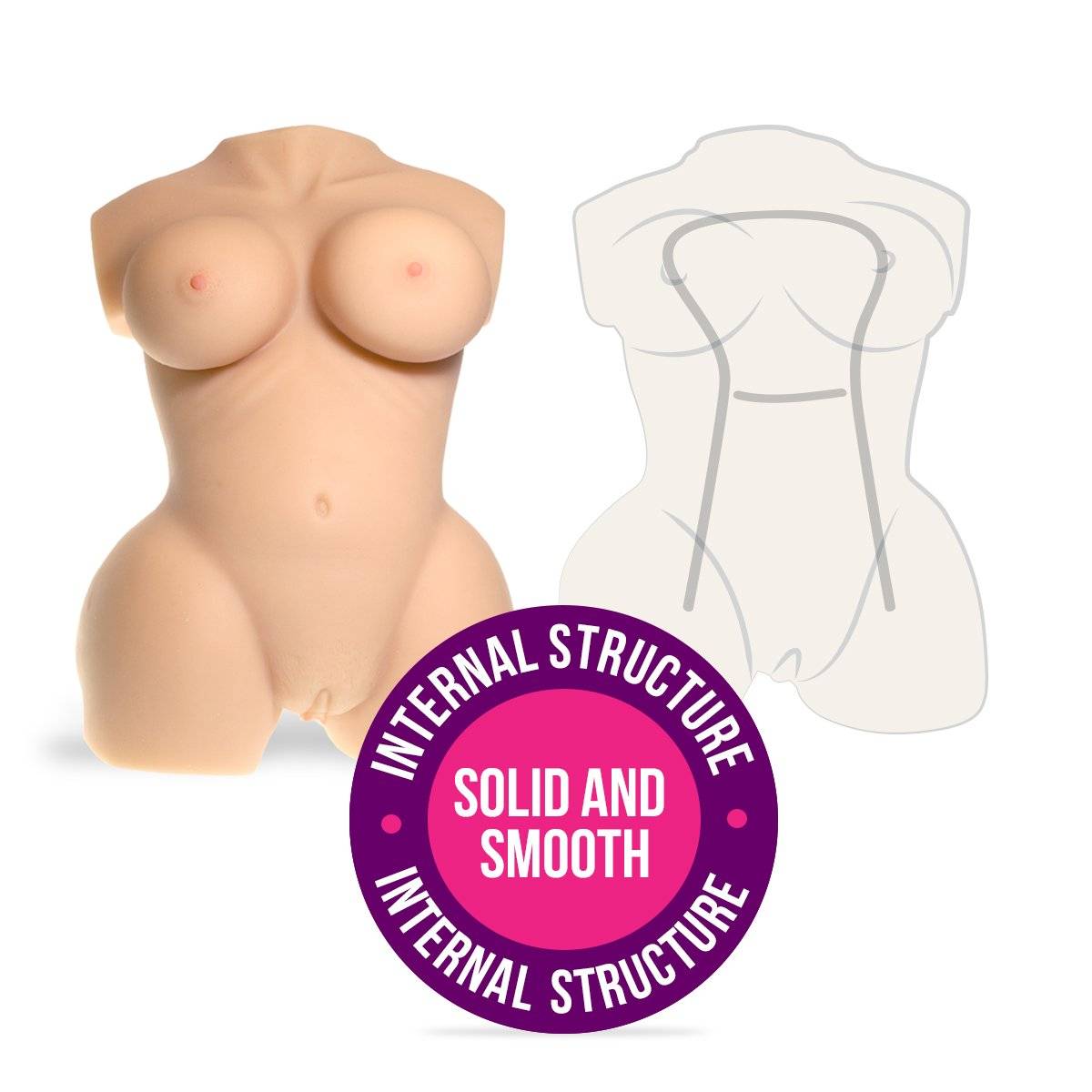 Our top selling love doll, Mary Jane's curves made hundreds of male customers happy. Soft, jiggly and intensely textured, she's as good as a real woman (only she's always available).
Highlights:
Made from Skinlike TPE, for extra bounciness.

With two stimulating tunnels, intensely ribbed and dotted.

Solid internal frame, maintaining her firmness.
Ideal For:
Intense solo play or fun threesomes.

Doggy style lovers.

Using her in cowgirl position.
Customers Say:
"This was a great buy. The doll is the right kind of heavy and you can do lots of positions to it. Tried it in so many ways and really easy to clean afterwards. As the size is good I can store it away without anyone seeing it when I have visitors over."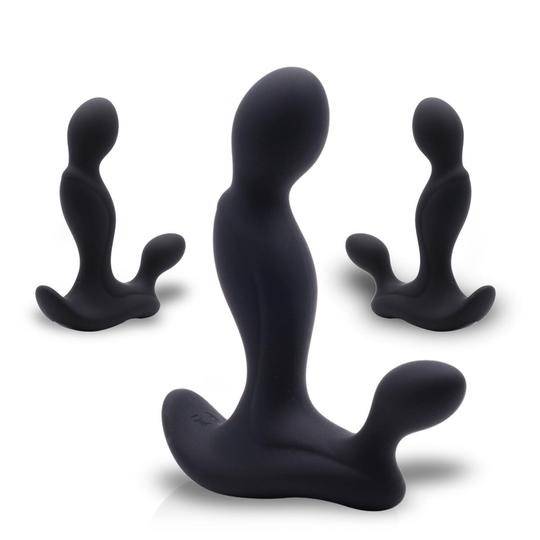 For the adventurous male customers who are looking for an intense backdoor sensation, this silky-smooth silicone massager will gently hit and stimulate your P-Spot.
Highlights:
10 Stimulating Vibration Modes, for tailored orgasms.

USB Recharging system.

Innovative design and slim shape, for an easy insertion.
Ideal For:
Anal Play beginners.

Prostate massage and perineum stimulation.

Waterproof solo play.
Customers Say:
"Got this item more because I read about the benefits of prostate massagers and, even though I am not a big fan of the anal play (too old to think I might actually enjoy it), I can say that this little P-spot tool has been one good decision I took."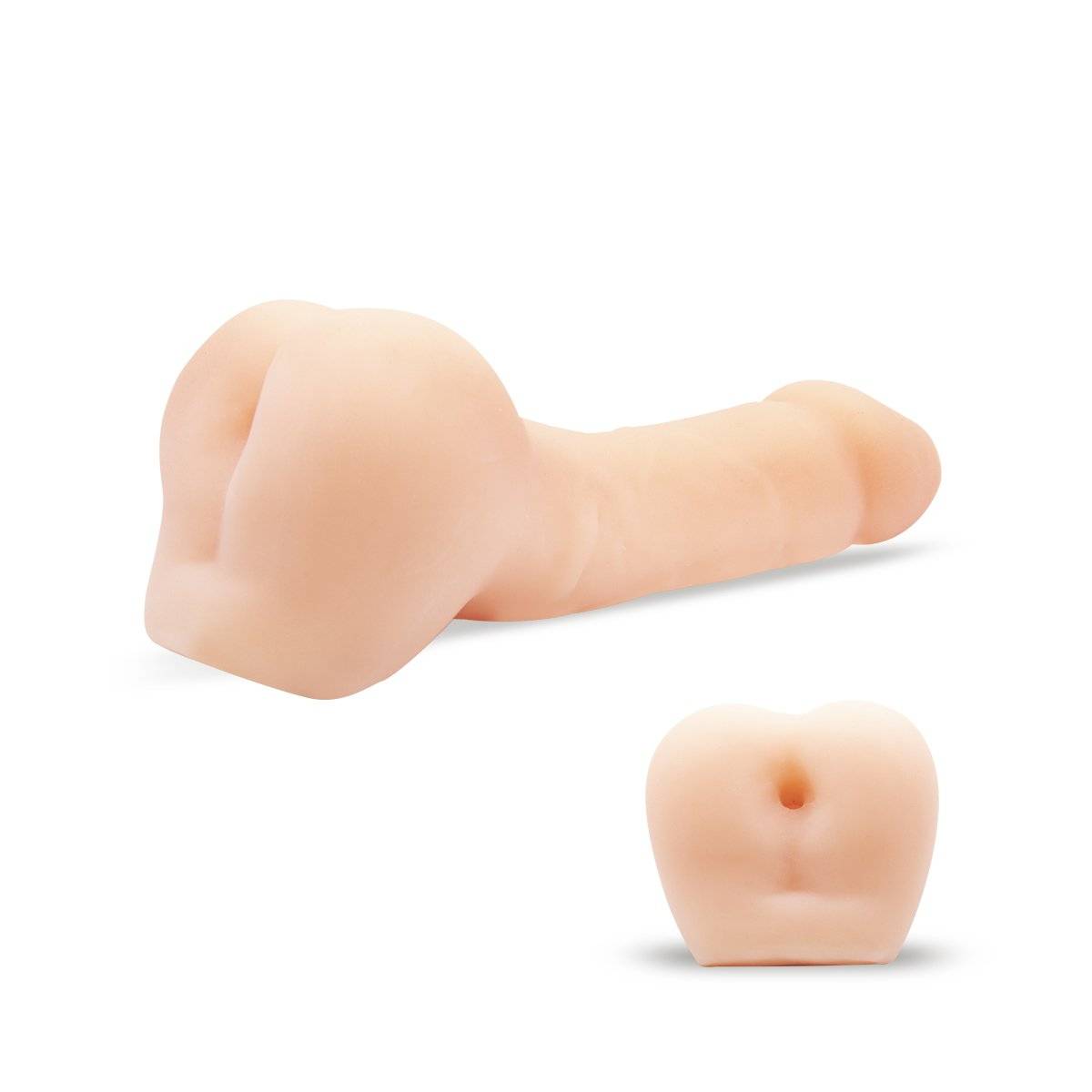 Stroke a perfectly sized dong while sliding your entire length into a tight little rear entry. This 2 in 1 male stroker allows you to give and take at your own pace and in your own rhythm.
Highlights:
Stretchy and stimulating, perfect for all sizes and girths.

Skin-soft, with internal ribbed design.

Featuring a super tight anal opening.
Ideal For:
Solo masturbation.

Building your resistance during intercourse.

All girths and sizes - flexible,
Customers Say:
"As a bisexual man, this toy 100% fulfils my needs. Imagine sliding your cock into a tight arse, while giving a hand job, at the same time. The toy is also comfortable to wear, soft and stretchy."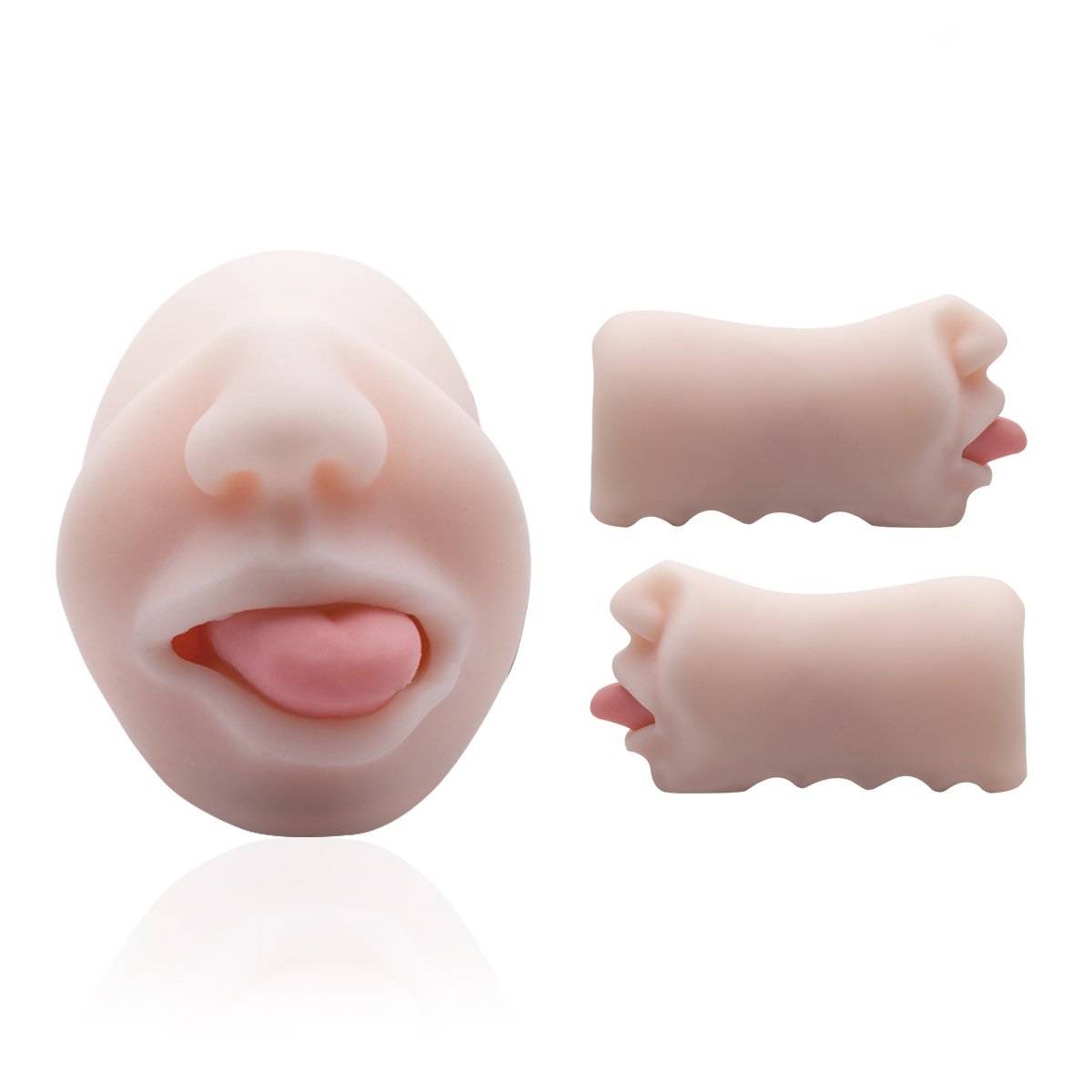 Fancy a quick oral treat? Add a few drops of lube and slide your phallus down the throat of this 6 inch male masturbator. Let it grip your full length and caress it with its internal textures.
Highlights:
Feeling just like real skin, for a genuine stimulation.

With a soft, titillating tongue.

Features soft teeth, for a realistic experience.
Ideal For:
Oral Sex lovers.

Threesomes without a third person involved.

Deep penetration and cock massage.
Customers Say:
"Bought this as some sort of a prank for one of my friends (I thought it could be a funny anti-stress toy), but I ended up keeping it for myself. All I can say is that it feels just like real skin."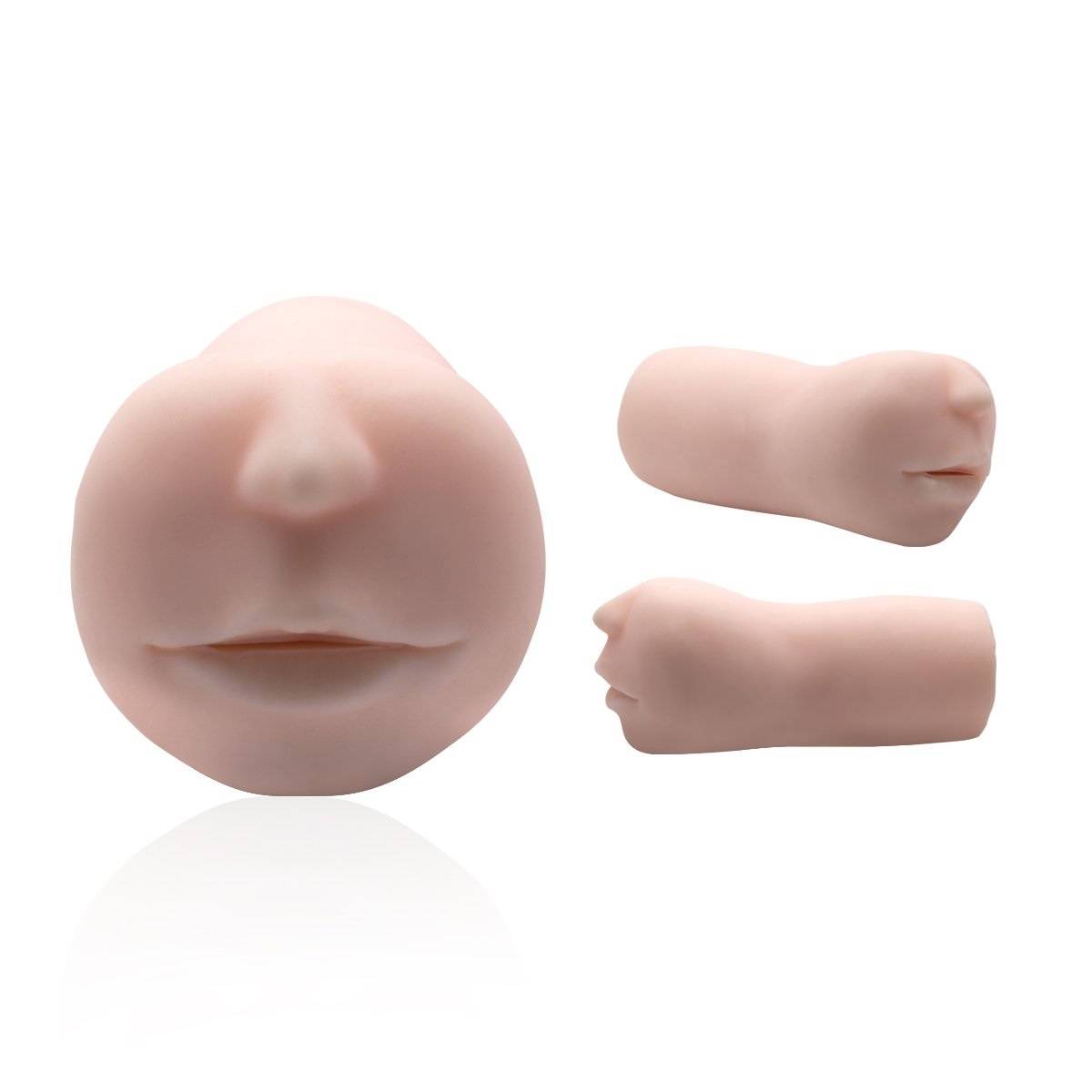 Tired of using your own hands while playing with yourself? Dive into this 16 cm Mouth Stroker for explosive sensations and a faster way to blow off some steam.
Highlights:
Made with Premium TPE - Skin-like texture.

With solid teeth and stimulating tongue.

Intensely textured inside.
Ideal For:
Quick and stimulating blowjobs.

Upgrading from hand jobs to something more stimulating.

Real-feel masturbation.
Customers Say:
"I won't lie to say that it feels like a real female mouth, but it certainly feels better than my own hand, and with some lube added, I entered it quickly and came even quicker."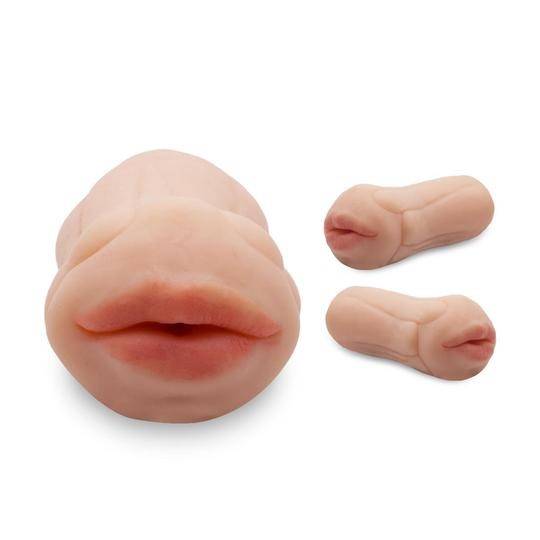 A beautifully shaped mouth stroker, perfectly gripping your length and squeezing it, helping you boost your stamina and teaching you a few bedroom tricks.
Highlights:
Realistic design, giving authenticity to the solo play.

Smooth and stretchy texture, for all sizes and girths.

Stimulating internal textures.
Ideal For:
Turning the hand job into a blissful blowjob.

Male Sex Toy Beginners.

Travel-Friendly and easy to store.
Customers Say:
"Amazing toy, once lubed. I like adding a few drops of water-based lube and enjoy the tight fit of this stroker. The ribbed texture inside it really massages my entire length, plus it's so easy to clean since it's waterproof and I can run some water through it."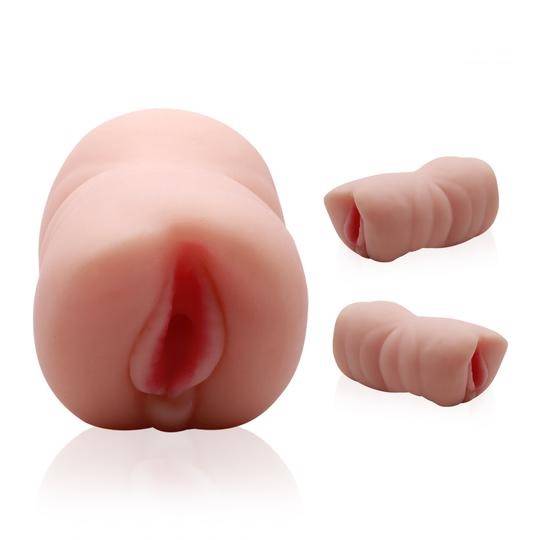 Measuring only 12 cm, this juicy pussy has been crafted to look and feel like the real deal, with red welcoming lips and a tight opening, helping you build up the most intense orgasms.
Highlights:
Extra tight and stretchy vagina.

Hand-painted lifelike details.

Skin-like material (Premium TPE).
Ideal For:
Fun masturbation or intense foreplay.

Improving the stamina and sex techniques.

Realistic sexual penetration.
Customers Say:
"I've had a mouth stroker before, so that's my first "pocket pussy". I love the fact that it's quite tight, stretching enough to take in my entire length. I've tried using it with and without any lubrication, but for me it works better if I add a few drops of lube, to slide in easier."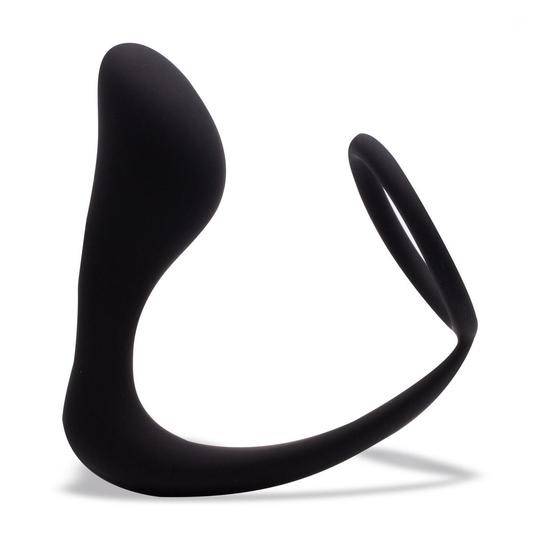 Massage your Prostate and maintain your erection for longer - a toy designed for adventurous men, featuring an anal butt plug and a tight cock ring.
Highlights:
Made from Hypoallergenic Silicone.

Soft and firm texture, for an intense stimulation.

Waterproof and safe to be used in the shower.
Ideal For:
Couples who want a bit of extra fun.

Stamina boosting.

P-Spot Massage.
Customers Say:
"Very comfy to wear and perfectly sized for me - it required a few drops of lube to be inserted and it helped me achieve more intense orgasms, while lasting longer and satisfying my partner more."