Nothing compares to the pleasure given by shared orgasms. Whether it's a double dildo, silicone-smooth anal beads, cock rings or a remote controlled vibrator, there are plenty of options to spice up the bedroom play and take the foreplay (and intercourse) to a new and exciting level.
Explore our Top 10 Best Couple Toys and feel free to try the one(s) you believe might work for you and your SO. Lube shouldn't miss from your cart, either, for a slippery and comfy penetration.
---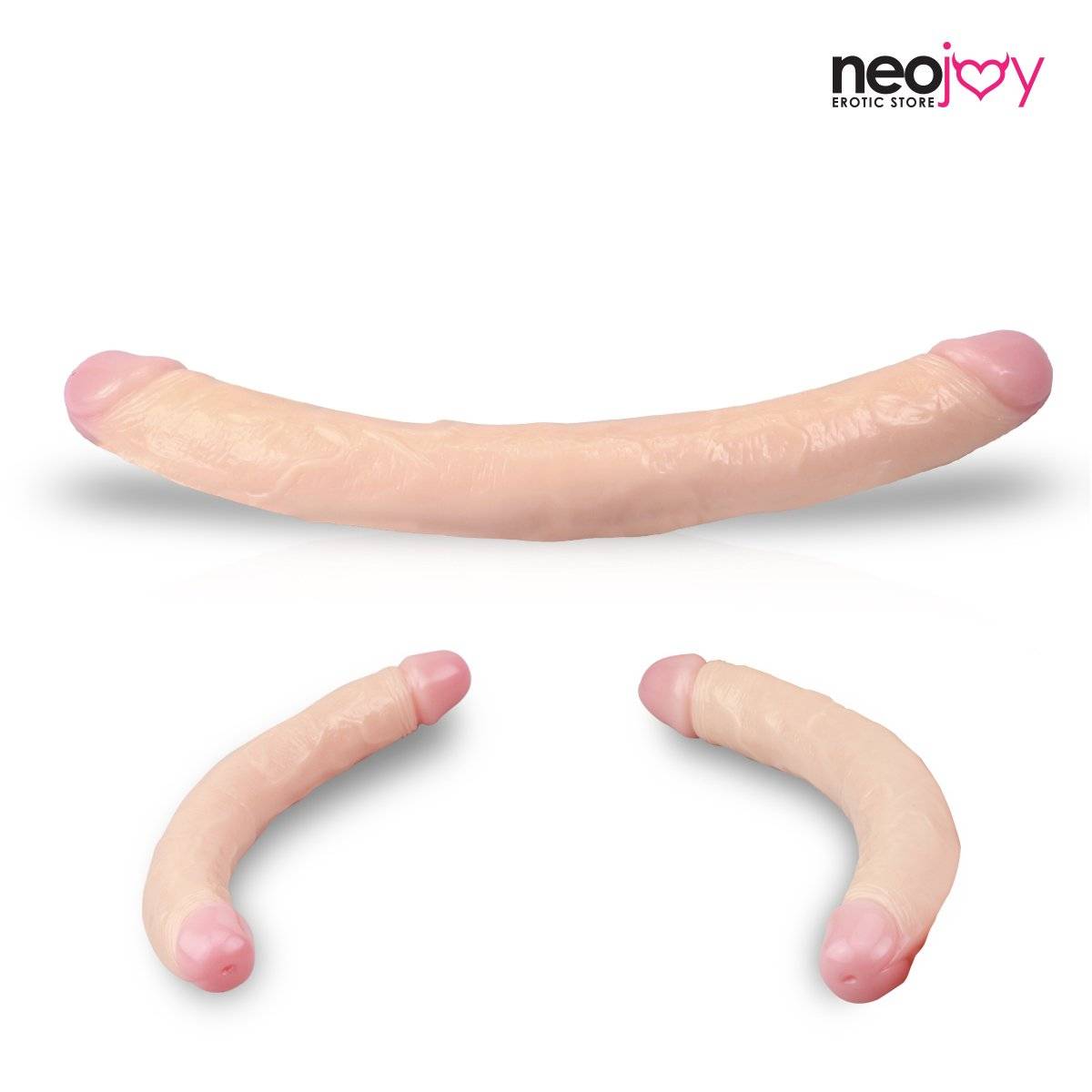 It's no surprise that our best seller in this category is the Double Ended PVC Dildo. With its realistic design and generous size, this double ended dong can be a perfect tool in bedroom, penetrating you and your partner simultaneously.
Highlights
Girthy 12.2 inches dildo.

With 2 glans heads and raised veins,

Firm but flexible enough for a comfy penetration.
Ideal For:
Lesbian couples.

Anal and vaginal penetration.

Deep penetration.
Customers Say:
"My partner and I wanted to try something new, so we bought the smallest double dildo from Neojoy and we both had a lot of fun until we realised how to use it - and then it was all about pleasure. It's flexible and big enough for the both of us, plus safe to use with lube."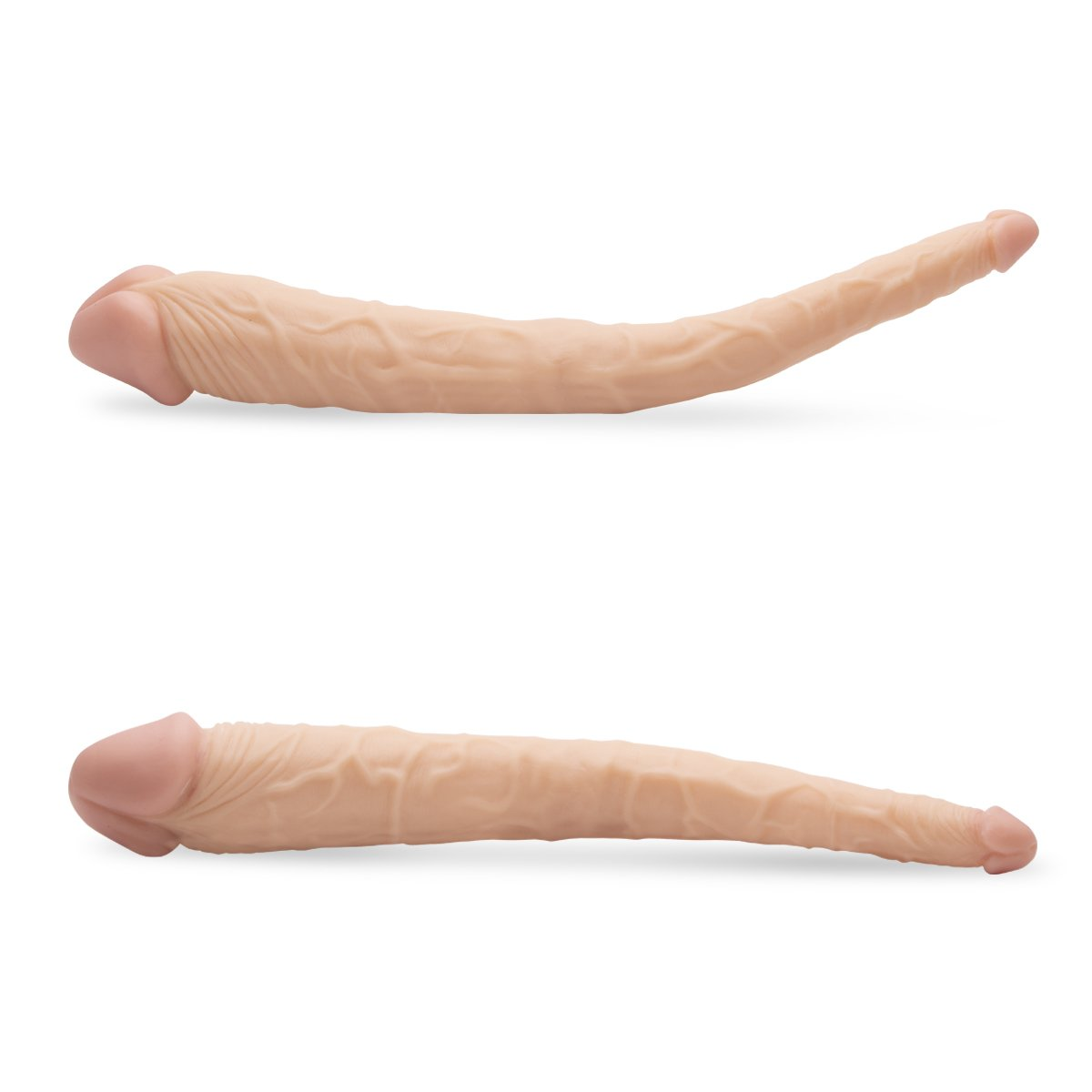 There are so many fun ways to use this Double Ended Dildo - whether you choose to play with it alone or share it with your partner, this dong will perfectly stimulate you internally with its 2-size heads.
Highlights:
Made from Skin-like TPE.

Super Flexible.

With stimulating heads and raised veins.
Ideal For:
Dual penetration.

Couple play.

Lesbian couples.
Customers Say:
"Since I discovered the power of double penetration, I've been obsessed with double-ended toys. I had the Double Jelly vibrator from Neojoy first, as it was suitable for beginners, and then I went for bigger toys. I'm still not an advanced user when it comes to anal sex and the normal double ended dildos are too thick for me, so this one was exactly what I was looking for. It is extremely flexible, allowing me to insert both ends at the same time, and it offers me the type of pleasure I am searching for. Double fun and orgasms twice as intense, indeed."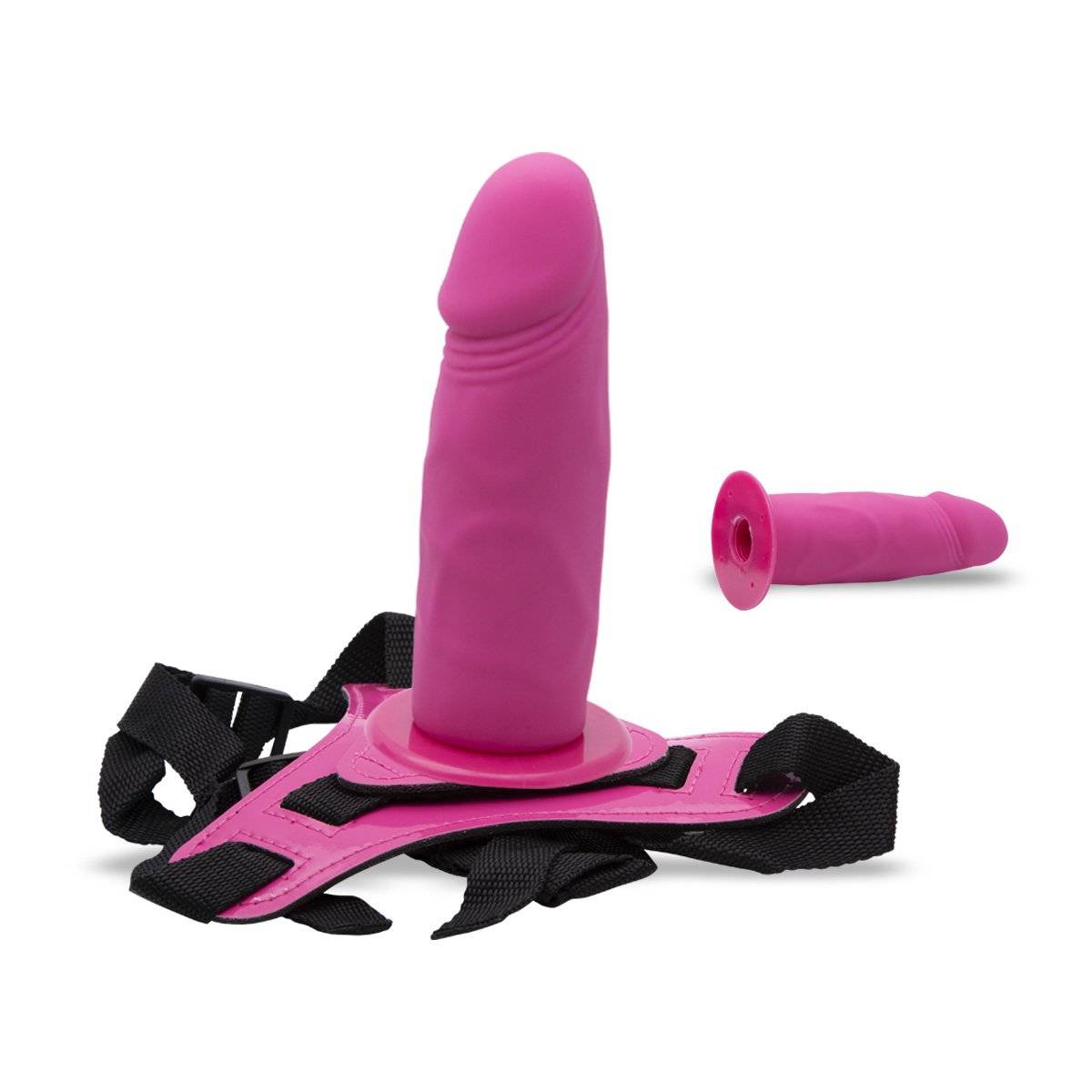 If you're into riding or pegging (or, at least, willing to try it), this Strap-on is the perfect beginner toy. Small and smooth, perfect for a mild penetration and girl-on-girl action, this pink dong works wonderfully with the help of a few drops of lube.
Highlights:
4 inch dildo

With an adjustable harness

Silky-Smooth texture.
Ideal For:
Girl-on-girl riding.

Strap-on beginners.

Pegging lovers.
Customers Say:
"My gf loves this. I like to surprise her with a lot of sex toys - we've got a pretty big collection of double dildos, but she's really into strap-ons, as it gives us both a bit of a realistic experience. The size of this one isn't extremely big, but anyway, it's not the size that matters, it's how you make the most out of it. Add a clitoral bullet and the orgasms are guaranteed."

Anal beads are more fun when used with a partner - we've picked our favourite beaded toy to be part of this top 10 best couple toys. The Silicone Anal beads from Neojoy are velvety-smooth and easily insertable, for intense climaxes.
Highlights:
Hypoallergenic and smooth.

With beads of increasing sizes.

Easy to pull finger-loop base.
Ideal For:
Single and shared pleasure.

Beginners anal play.

Back door training.
Customers Say:
"It's perfect for what I needed. I was looking for something to give me stronger orgasms without much effort. At first, I needed my partner's help to insert them, but after a while I was relaxed enough to do it myself. I really enjoy removing them during orgasms - it pushes me to more intense climaxes."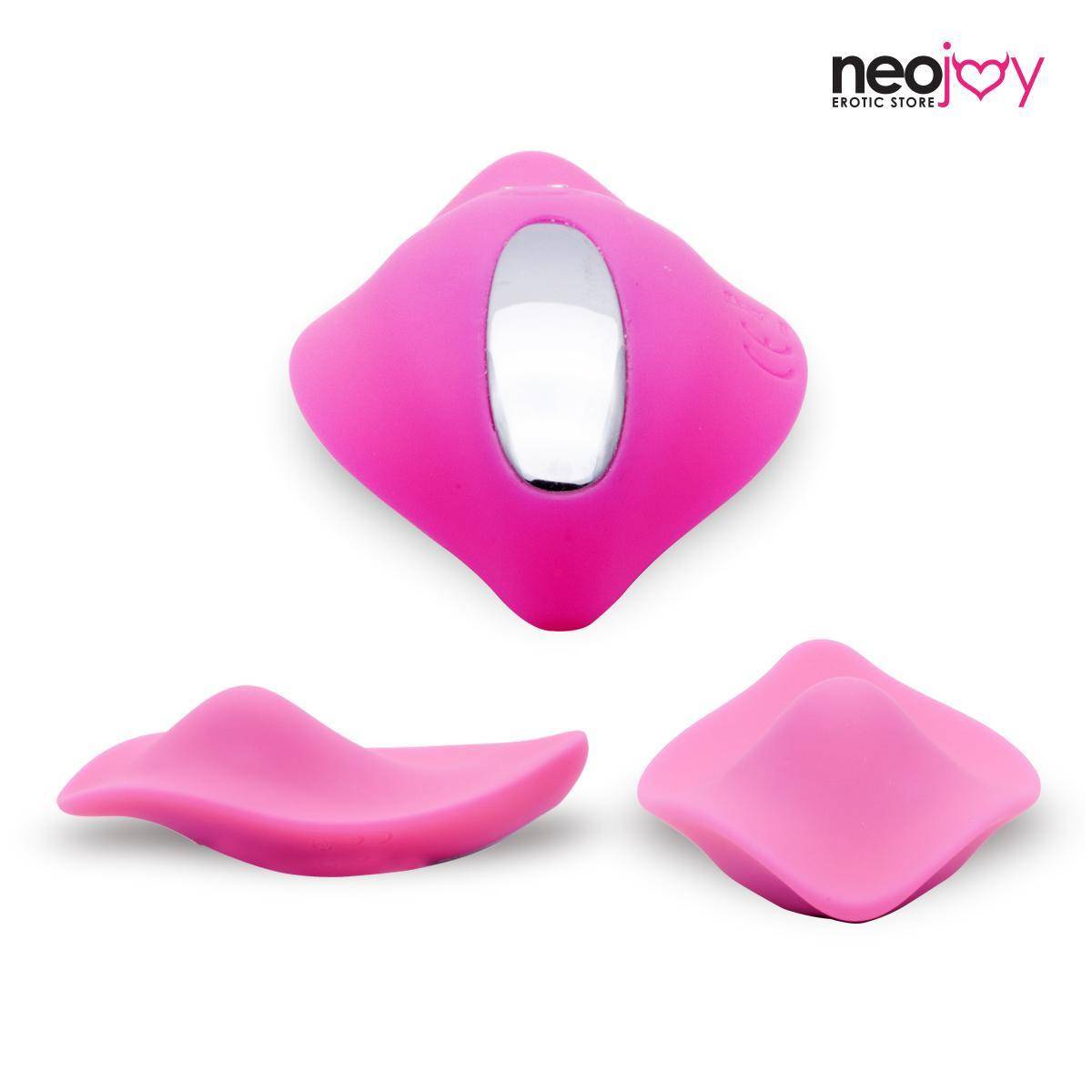 Let your SO take the control and play with your clit. This Leaf Vibrator is a toy that screams "Foreplay". With a discreet design, this clitoral vibrator even fits in your knickers, so you can wear it and get stimulated all the time.
Highlights:
Magnetic Rechargeable

With 9 Functions

Easy to control remote.
Ideal For:
Couple fun.

Intense foreplay.

Clitoral and labia massage.
Customers Say:
"My friends were always joking that at my 18th b-day party, I'm gonna receive a toy from them. I was laughing it off, until I got this. I had to come to the website and review it, because I adore it.
Wasn't planning to use it ever, but I got curious and I decided to give it a go, and I was shocked by the way in makes me feel - goosebumps and ultra pleasure."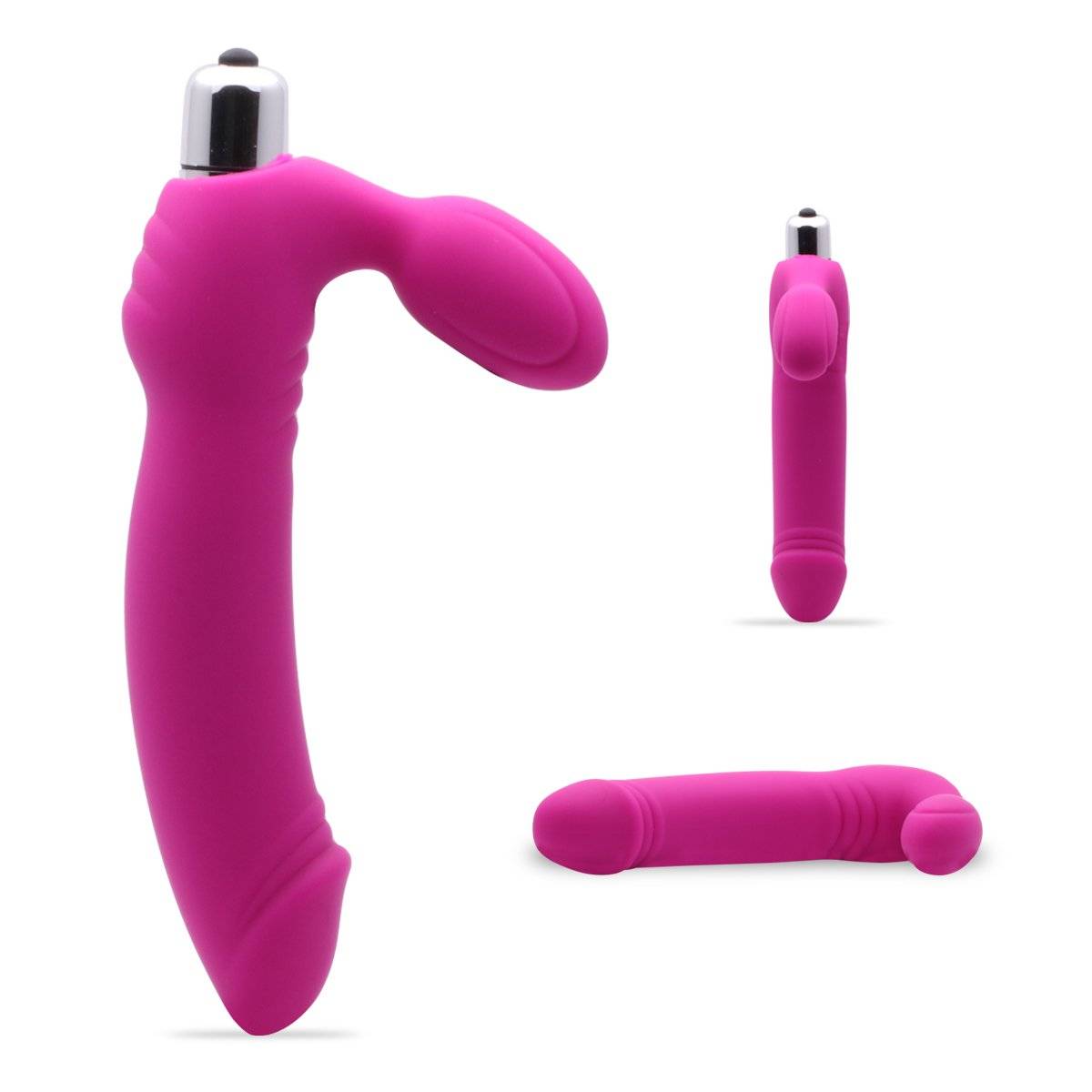 With 2 shafts and a silicone-smooth texture, this strapless strap-on vibrator guarantees intense pleasure for you and your Significant Other. The small shaft will gently caress you internally, while the long shaft will penetrate your partner.
Highlights:
Made from Silicone - Super smooth.

With intense vibration modes.

With dual shafts, for mutual penetration.
Ideal For:
Pegging lovers.

Girl-on-girl action.

Pelvic training.
Customers Say:
"Perfect for my lover and I. We both enjoy using it on eachother. The small shaft is girthy enough to make me feel my pelvic muscles working, too, and that helps me have stronger orgasms, honestly."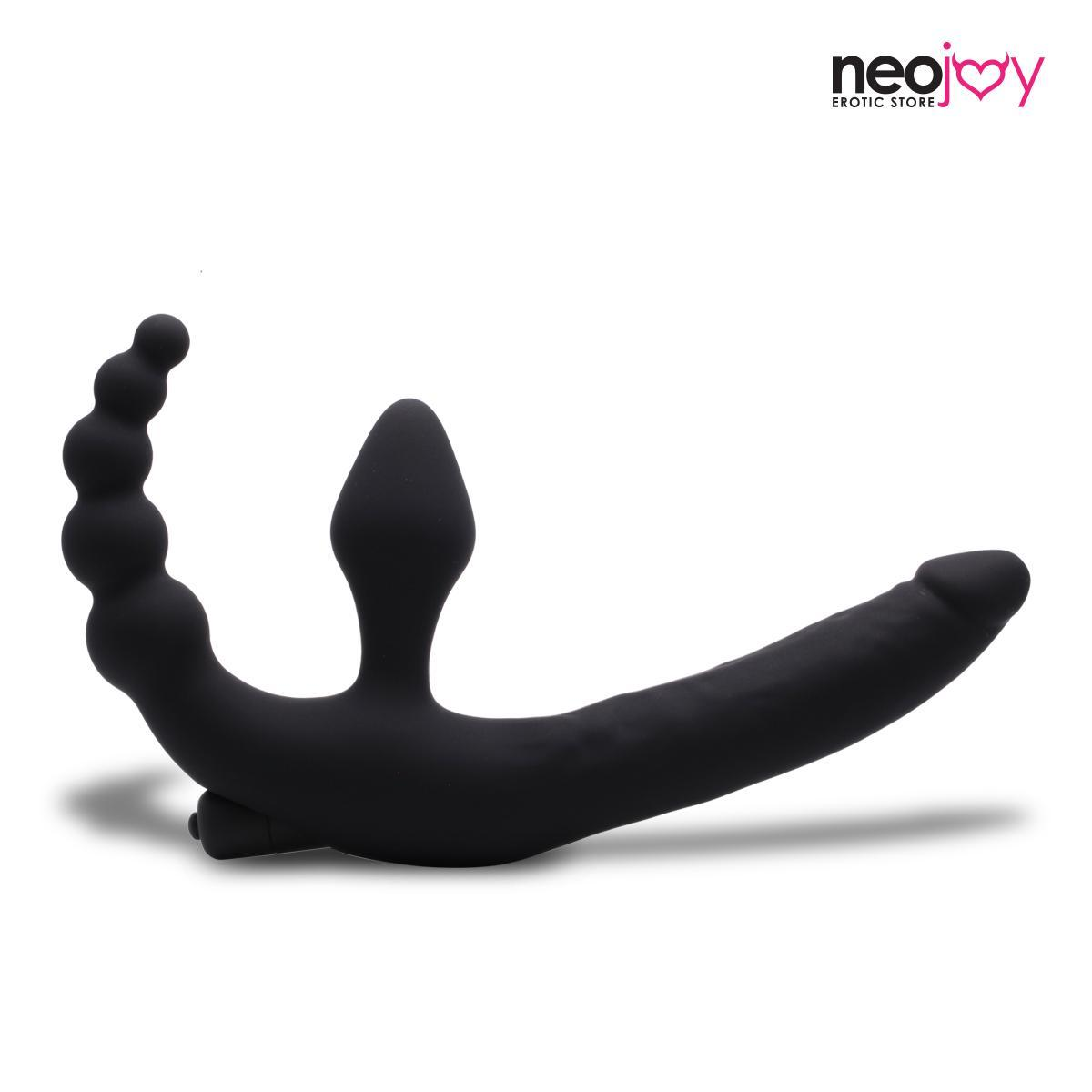 A toy that allows you to stimulate your back door and vagina simultaneously, while delivering pleasure to your partner. This strapless strap-on dildo is one of our most loved couple toys.
Highlights:
3 stimulation options: Pelvic, Beaded, Penetrating shaft.

With intense vibration speeds.

Made from smooth silicone - skin-safe and comfy.
Ideal For:
Lesbian couple play.

Pegging lovers.

Anal massage and pelvic exercise.
Customers Say:
"Pelvic stimulation, anal penetration and G-spot massage - is there anything else you can ask for? It was quite hard to use it the first time, until we figured out how it works, but after that...blissful!"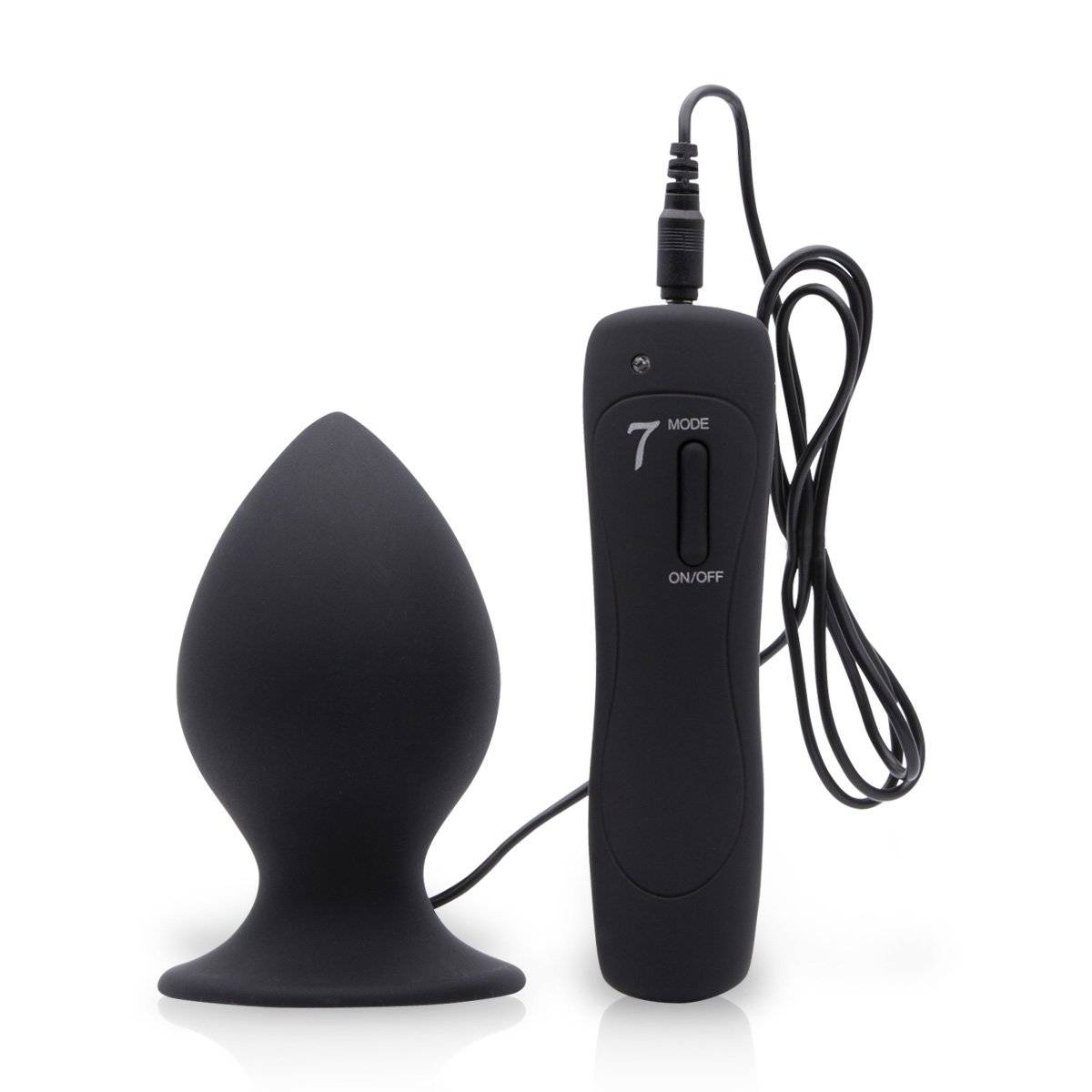 Anal play comes with its own perks. However, there's nothing more stimulating than sharing the anal orgasms with a partner and this remote-controlled bullet allows you to do so. Super girthy, smooth and stimulating.
Highlights:
7 vibration anal plug.

5.2 cm thickness

Silicone-Made, Hypoallergenic and smooth.
Ideal For:
Girthy anal penetration.

Couple foreplay.

Advanced users.
Customers Say:
"A great little plug in a very good quality. The 7 vibration levels are great and strong enough. The surface is very supple, flexible and stable enough. The cleaning is uncomplicated and works under running water. I can recommend this plug very well!"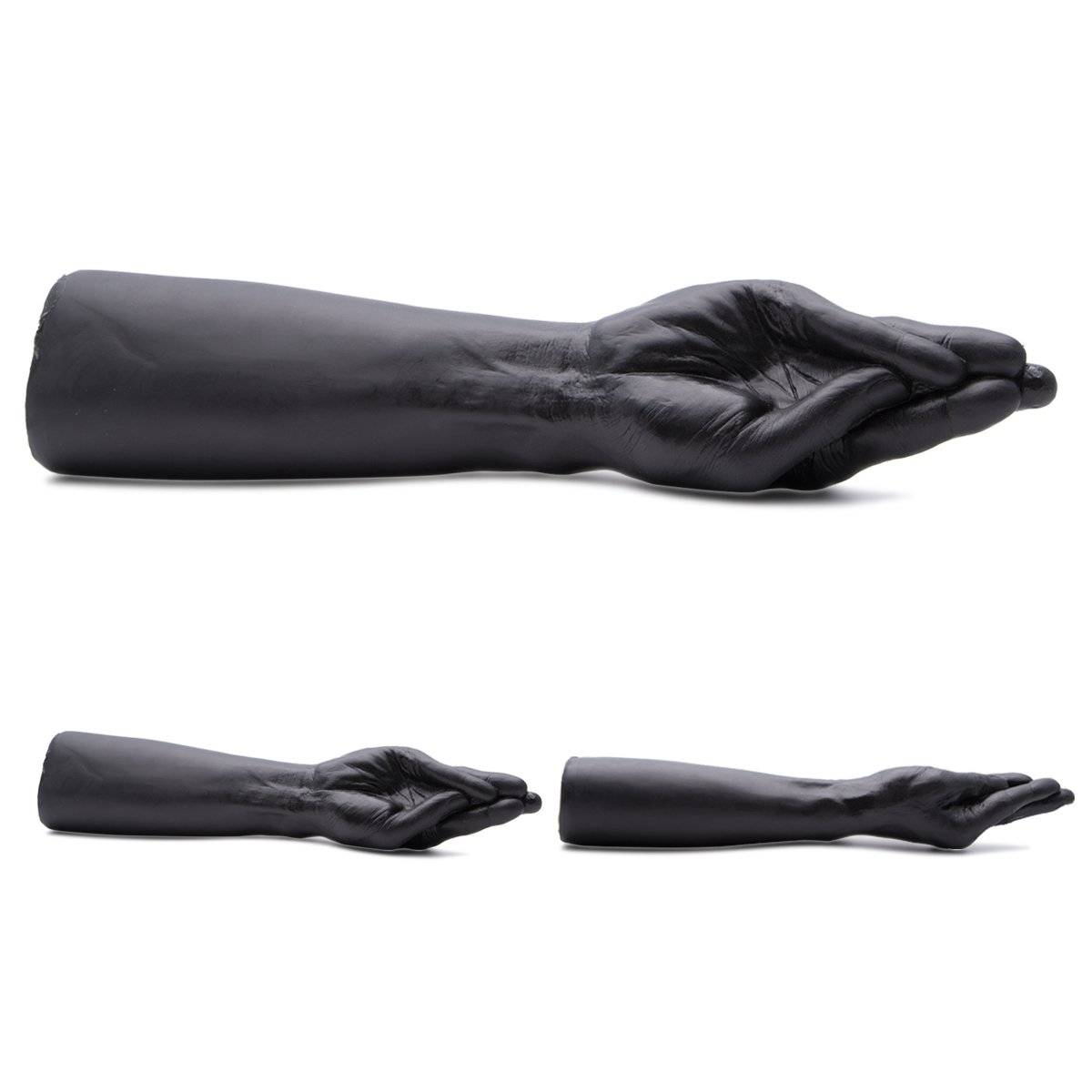 A toy so huge requires a lot of lube and an "extra hand" from your partner. Designed for fisting lovers, this huge hand-shaped dildo grantees to offer you a realistic deep penetration.
Highlights:
14.5 inch long,

Made from Skin-Like TPE.

Flexible and realistically shaped.
Ideal For:
Fisting lovers.

Single and couple users.

Deep, expanding sensations.
Customers Say:
"Exceptionally sensible and delicate with a touch of firmness. Utilized it 3 times as of now on my significant other, it is the primary toy that she really requests to use, as she is somewhat bashful about these things. She had an extraordinary climax each time when utilized on her."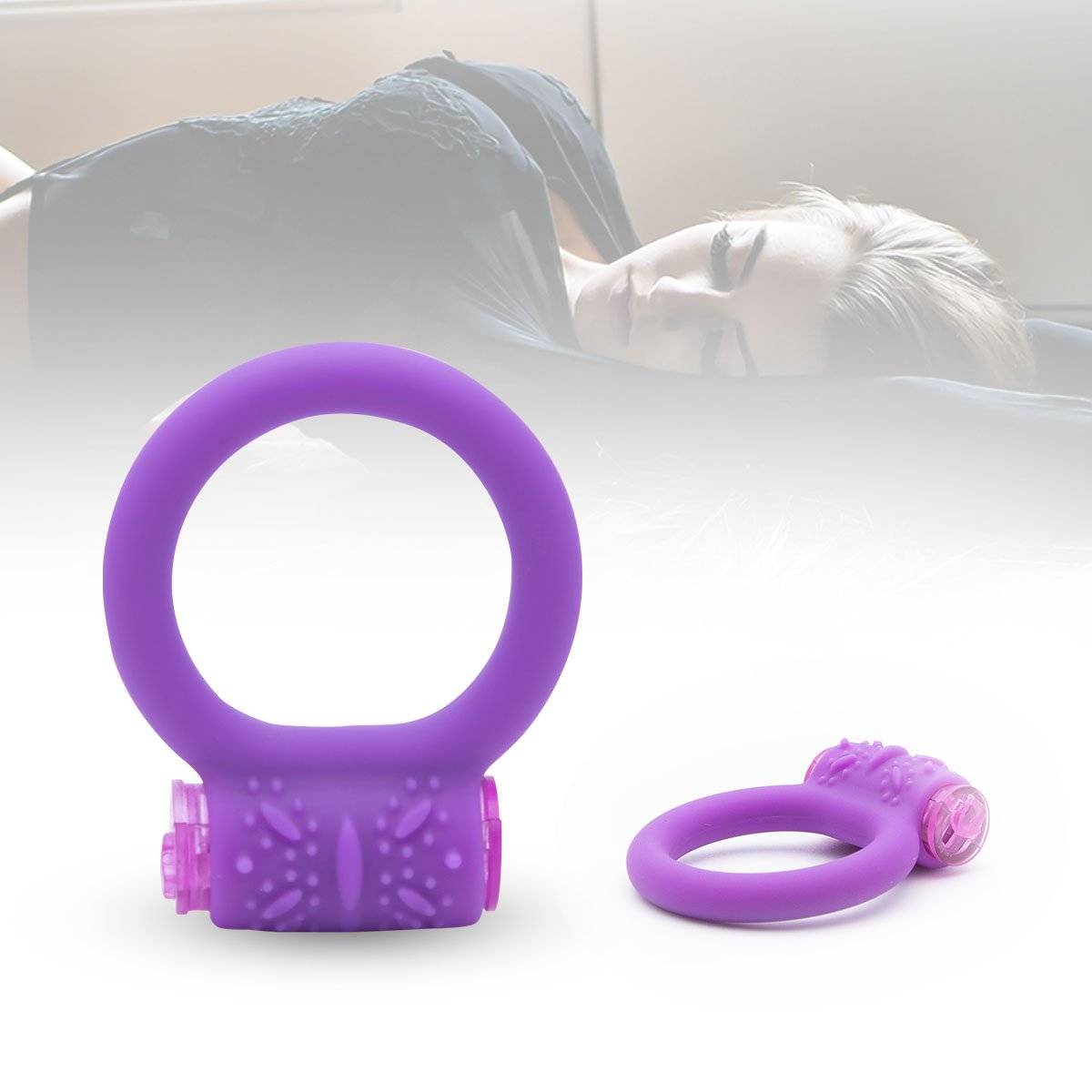 Last, but definitely not least, the Vibrating Cock Ring is one small, but mighty toy. Silicone-made, this stretchy ring perfectly hugs every shaft, sending positive vibes into it, while exciting the clit of your partner.
Highlights:
1 Intense vibration.

With clitoral ticklers.

Silicone-made and skin-safe.
Ideal For:
Mutual orgasms.

Clitoral vibrations.

Stamina enhancing.
Customers Say:
"I've already used it twice and it brought a lot of pleasure for missus and I. The batteries are lasting quite a while and the gentle way the ring grips my cock is comfortable and stimulating."