At Lucidtoys, we believe that anal fun is a must! Whether you are a newbie when it comes to exploring your rear entry or you simply want to spice up the bedroom action with your partner, there is something for everyone. From tiny butt plugs to stimulating anal beads, our guide to top 10 best anal toys was created to help you explore our range of anal play tools.
Please keep in mind that all the anal toys work best with just a small amount of anal lube, to help your muscles relax and get a better friction.
---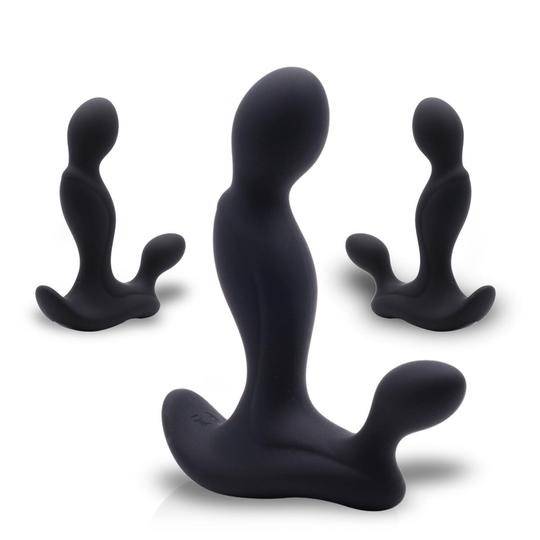 Although designed to hit the prostate, this sleek massager has been tested and adored by our female customers, too. Due to its slim and smooth design, this anal toy perfectly caresses your inner walls, building up explosive climaxes.
Highlights
Made from Premium silicone - smooth and firm.

With 10 vibration speeds, for tailored stimulation.

USB Rechargeable - fast and easy to plug.
Ideal For:
Prostate therapy

Couple play and solo fun.

Anal fun for beginners.
Customers Say:
"This has to be the best product on the market listed as a prostate massager that actually works. I have tried many and none give pleasure like this one..."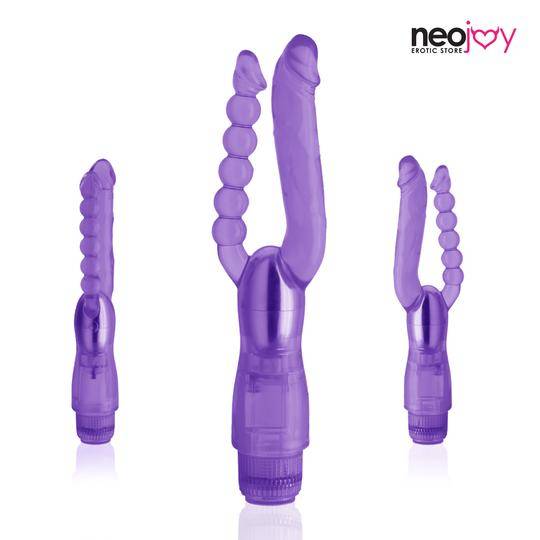 Get the best of both worlds with the dual penetrator - with two slim shafts that will slide into both of your love openings, stimulating them simultaneously and helping you reach Nirvana.
Highlights:
Made from TPR - flexible but firm at the same time.

With intense vibration speeds.

With dual shafts, for anal and G-Spot penetration.
Ideal For:
A beaded anal play.

Exploring double orgasms.

Switching from one shaft to the other.
Customers Say:
"Once inside my girlfriend it only took a very short while to bring her to a screaming orgasm. It's soft and flexible which makes insertion a breeze and it a great size for beginners if they are first-timers to double penetration."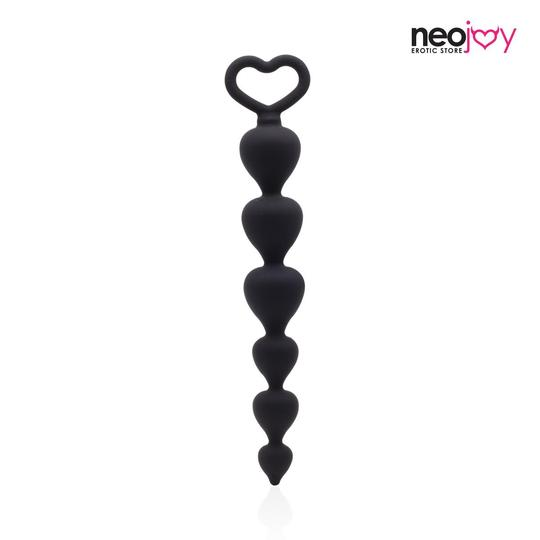 One of the slimmest beaded toy in our range - these velvety-smooth anal beads are perfect for butt-play beginners: small (maximum diameter is 2.5 cm), flexible and easy to insert.
Highlights:
Made from Premium silicone - skin-safe and gentle.

With 6 beads of increasing sizes.

With a finger-loop base, for an easy extraction.
Ideal For:
Spicing up the couple play.

Anal training and expanding.

Removing during orgasms, for enhanced sensations.
Customers Say:
"Great product - so easy to insert and very fulfilling. Thumbs up."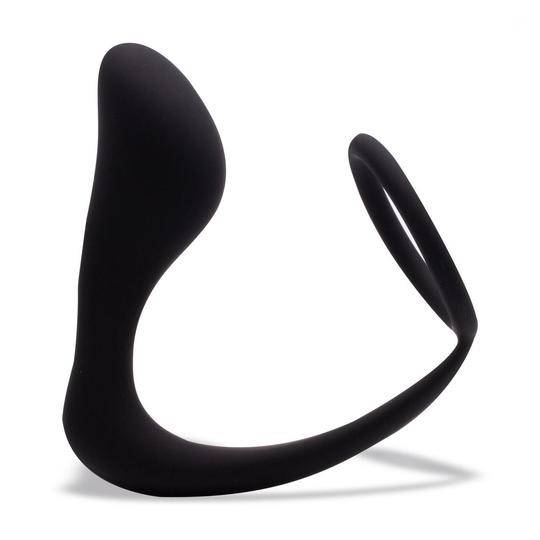 One of our favourite toys: massage your Prostate and maintain your erection for longer - a toy designed for adventurous men, featuring an anal butt plug and a tight cock ring.
Highlights:
Made from Hypoallergenic Silicone.

Soft and firm texture, for an intense stimulation.

Waterproof and safe to be used in the shower.
Ideal For:
Couples who want a bit of extra fun.

Stamina boosting.

P-Spot Massage.
Customers Say:
"Very comfy to wear and perfectly sized for me - it required a few drops of lube to be inserted and it helped me achieve more intense orgasms, while lasting longer and satisfying my partner more."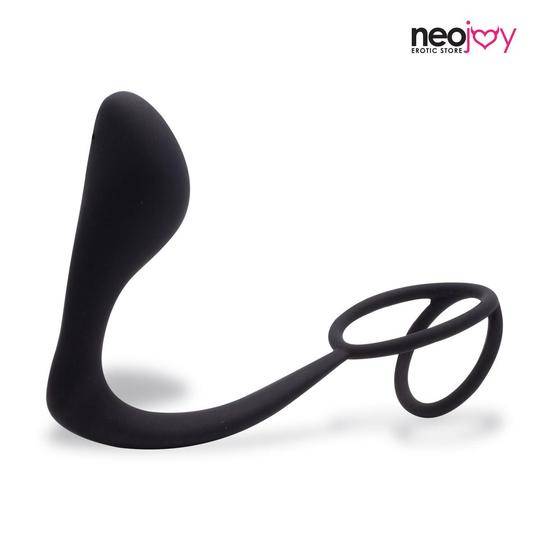 Grip your full length, gently squeeze your balls and massage your prostate - a blissful anal toy that comes with a twist: it keeps you harder for longer, improving the quality of your orgasms and your stamina.
Highlights:
Silicone-made: soft, velvety and smooth.

With double rings, for a tight grip.

Ergonomically shaped for P-spot massage.
Ideal For:
Improving the sexual experience.

Boosting your resistance.

Hitting your prostate.
Customers Say:
"These double rings are precisely the equivalent of viagra. You slip one on when your penis when it begins to get hard and they moderate the stream of blood away. Consequently, you get a more grounded erection."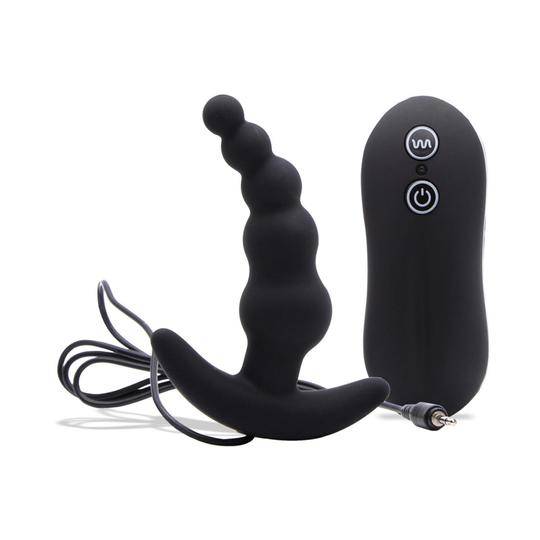 Control your anal fun with this beaded prober - help your anus expand, taking extra girth and providing you with earth-shaking orgasms. A silicone toy which features a remote control, making it a perfect tool for couples.
Highlights:
8.8 cm insertable, with a diameter large enough to fill you up: 2.6 cm.

With 10 vibration modes, for intense sensations.

With a simple to use remote control, for couple fun.
Ideal For:
Spicing up the bedroom action.

Anal play newbies and connoisseurs.

Prostate massage.
Customers Say:
"Incredible feel, numerous extraordinary settings that truly hit the spot, ground-breaking enough and, moreover, it uses an AAA battery instead of the watch batteries."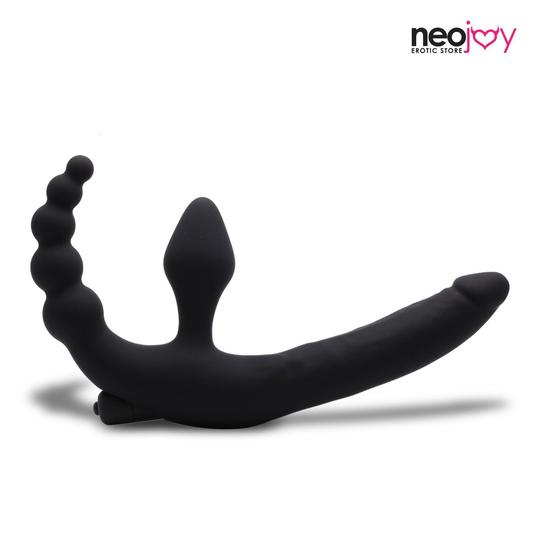 A toy that allows you to stimulate your back door and vagina simultaneously, while delivering pleasure to your partner. This strapless strap-on dildo is one of our most loved couple toys.
Highlights:
3 stimulation options: Pelvic, Beaded, Penetrating shaft.

With intense vibration speeds.

Made from smooth silicone - skin-safe and comfy.
Ideal For:
Lesbian couple play.

Pegging lovers.

Anal massage and pelvic exercise.
Customers Say:
"I gave it away and arrived o.k.. worth performance fits o.k. Thumbs up from me for the toy."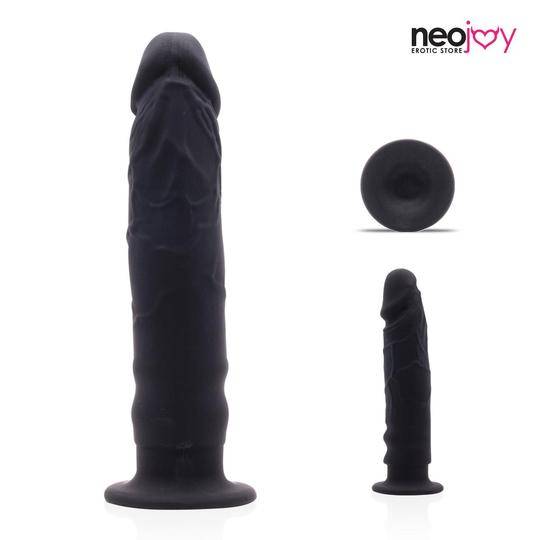 Due to its small and slim shape, this 14 cm anal dildo offers a realistic penetration with its glans tip, pointy veins and firm shaft. An anal toy suitable (and recommended) to the anal play newbies.
Highlights:
Made from High-Grade Silicone.

With a realistic design, for a life-like experience.

Suction cup for hands-free fun and strap-on sex.
Ideal For:
Riding and strap-on.

Anal play beginners.

A realistic penetration.
Customers Say:
"It feels so good inside - like a small penis, perfectly modelled for my anal walls. It's very comfy to insert and works wonderfully with water-based lube."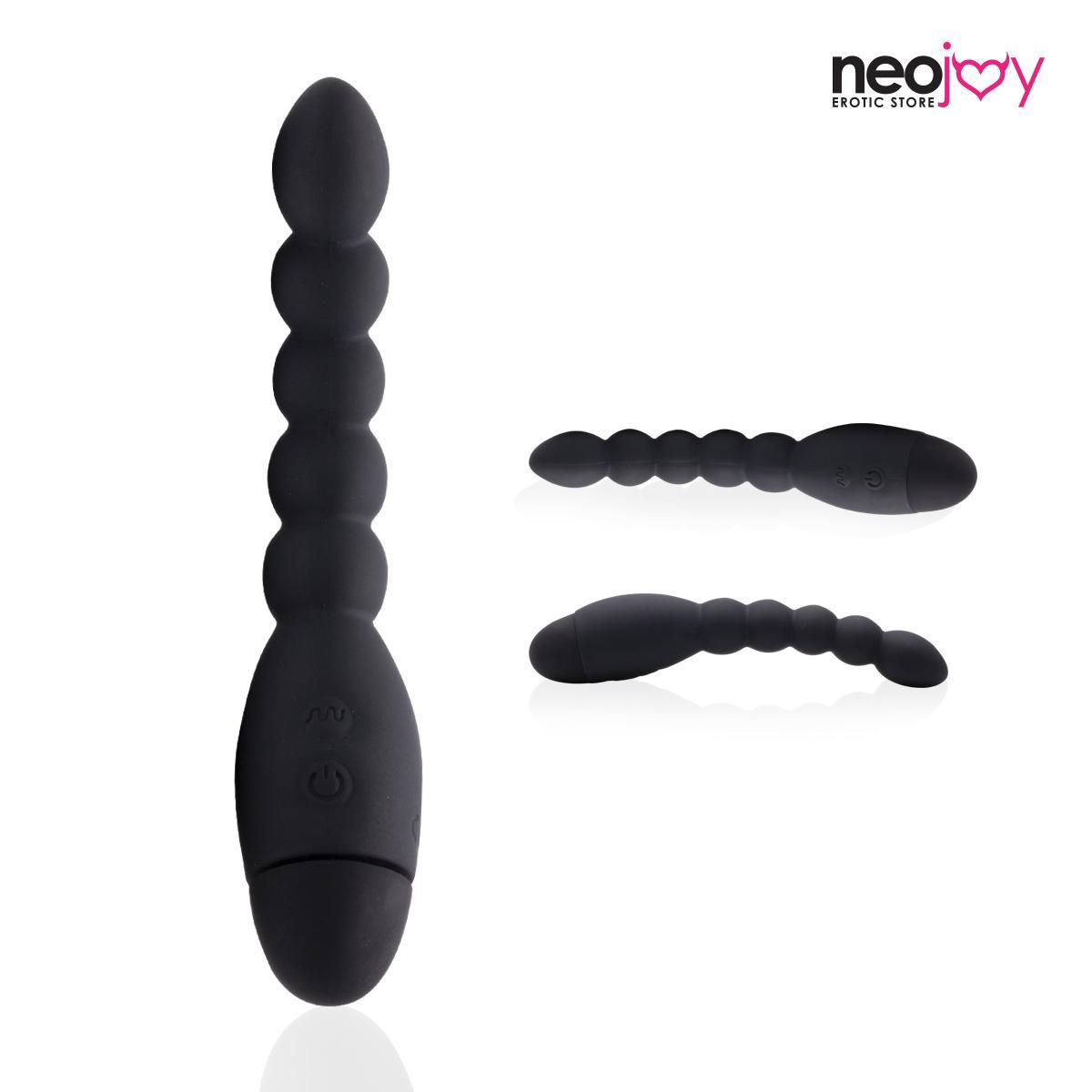 Looking for something to start your anal journey with? This Beaded Prober will gently slide inside your pleasure holes, massaging your anal walls with its bumpy slim shaft.
Highlights:
Made from Silicone - firm and silky.

With 10 vibrating speeds.

Waterproof and safe to be used in the shower.
Ideal For:
Prostate massage and therapy.

Enhanced Anal Stimulation.

Steamy shower play (solo or with your pair).
Customers Say:
"I wanted a slim vibrator since I am not really experienced when it comes to sex toys, so I've been using this one as a G-spot vibrator instead. It made me wanna upgrade to something...regular sized."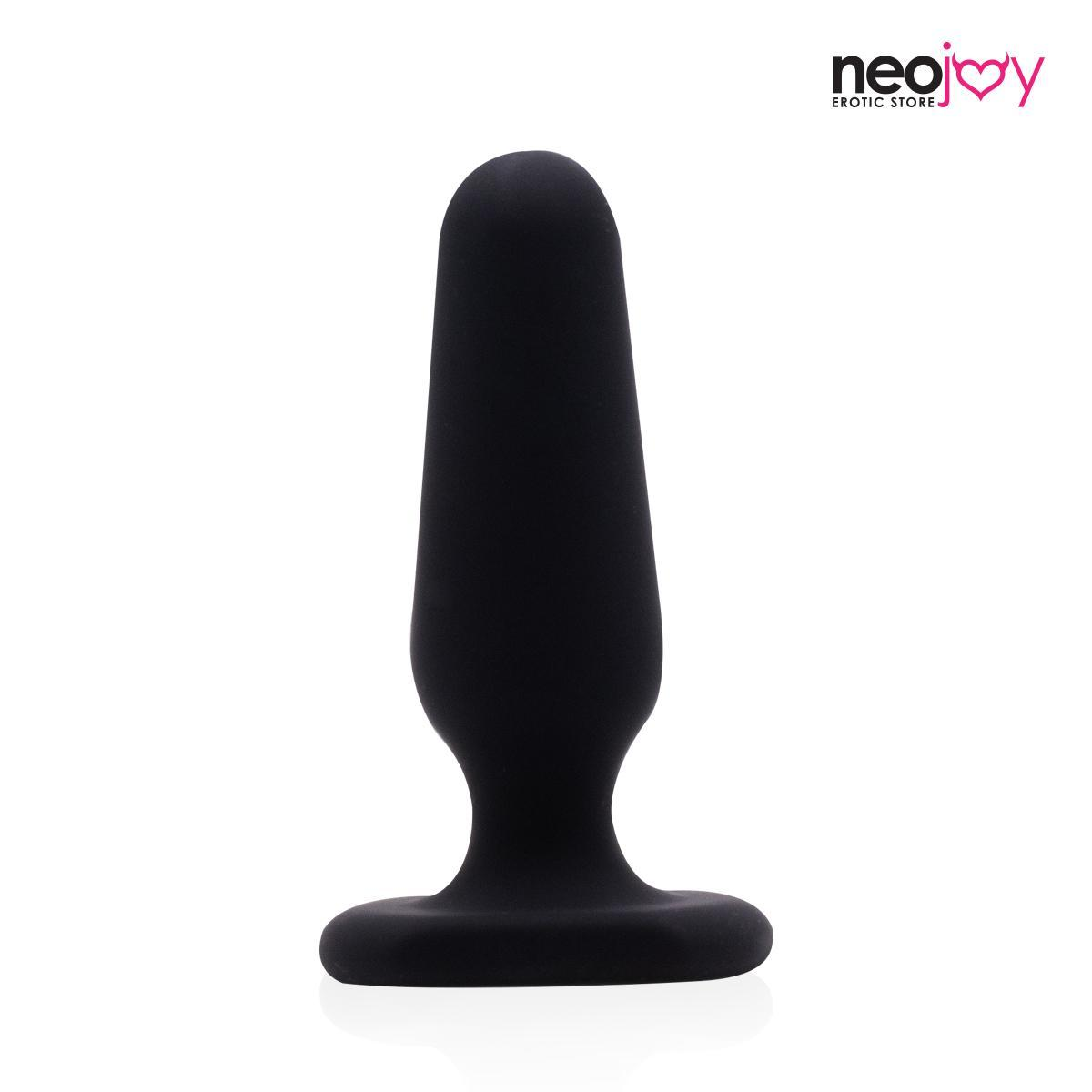 There's no better toy to start your anal journey with. This tiny butt plug measures only 7.5 cm, featuring a 2.3 cm insertable diameter, making it the perfect entry point into the world of anal wonders.
Highlights:
With a tapered tip, for a simple insertion.

Flat base, preventing it from travelling during anal play.

Silicone-made, for a skin-safe penetration.
Ideal For:
Beginners and anal play lovers.

Solo or couple fun.

Expanding your anus for larger toys.
Customers Say:
"Couldn't ask for more from my first butt plug - great size, amazing diameter and the shape makes it so easy to be inserted. Had a lot of fun using it."