At the time of sale, we match the price of all related retail competitors products and their online prices.

We match lucidtoys.com prices on in-store purchases and in-store prices on official adult toys website.

Our Price Match policy covers new items (excludes stock clearance and already open-box products). One price match per identical product, per buyer, at the current price available to all customers, is allowed.
Here at https://www.lucidtoys.com we are not only passionate about your pleasure, but what it costs you too! We're aware that it's a competitive marketplace with many retailers offering vastly different prices for your favourite products, resulting in a confusing shopping experience.
So to help you find what you need and at the very best prices, we have a Price Match system that is very easy and quick to use.
Follow these FOUR simple steps to get the BEST prices for pleasure products on the internet: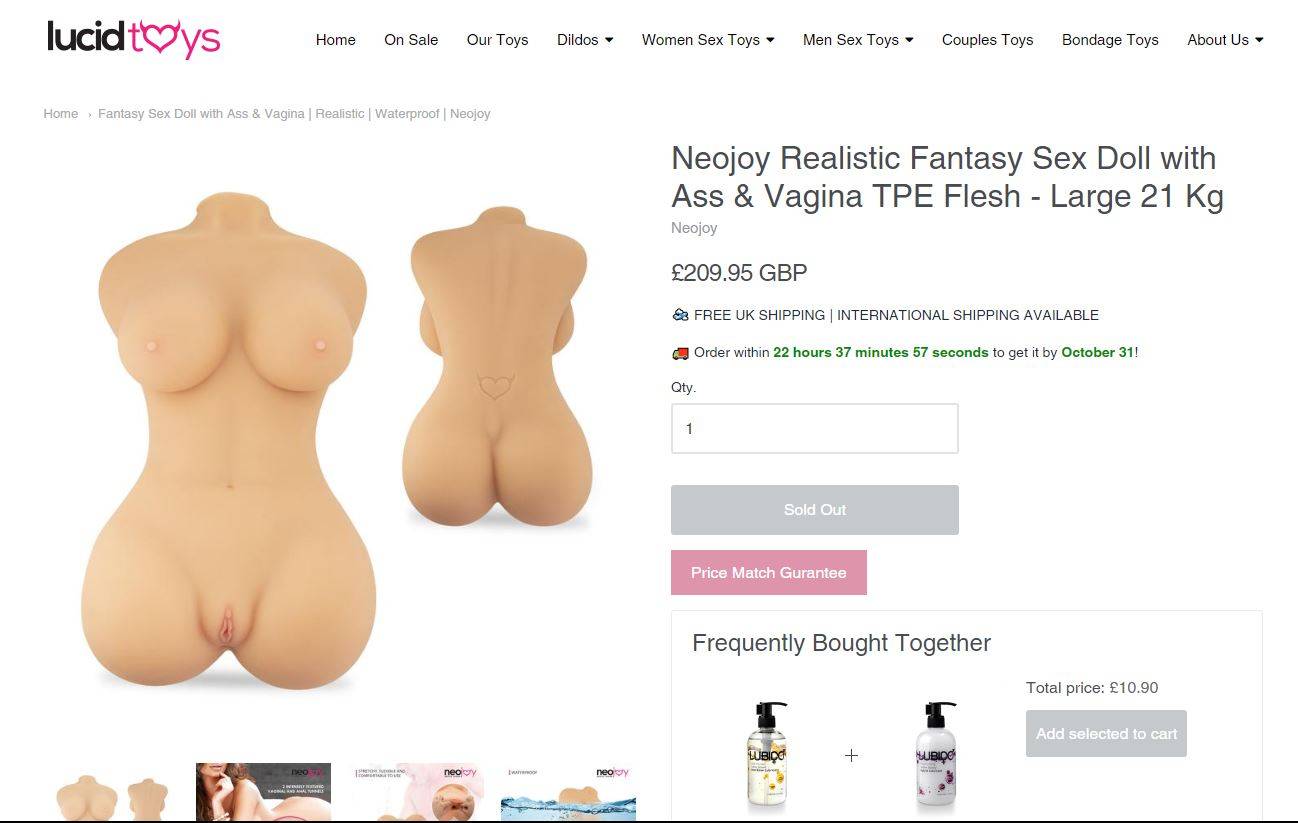 Step 1 - Find the product you want
Find a product you want to buy.
Search the web to see if you find the exact same product cheaper at another online adult store. Please keep in mind that the product names will differ, so pay close attention to the shape, design, size, material and weight of the products, in order to identify the 100% matching ones. Follow the next step for further process.
Step 2 - Click 'Price Match' on the product page
Click the price match tab in the bottom of every product page
or
Click the Price Match text link as indicated in the image to the left of this text. A form will appear on your screen. Please fill it in accordingly with your e-mail/phone number, the amount you found the item being sold for, the URL where you found the item and additional documents or comments, if required.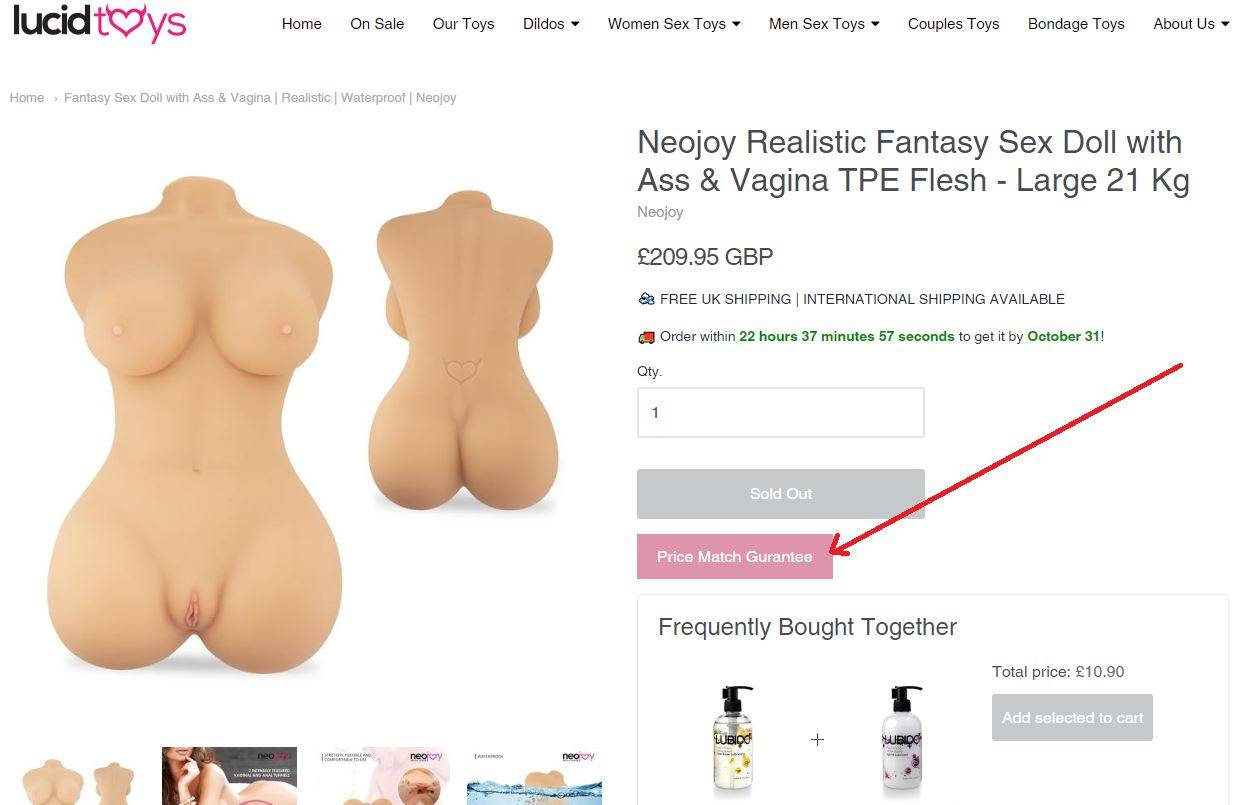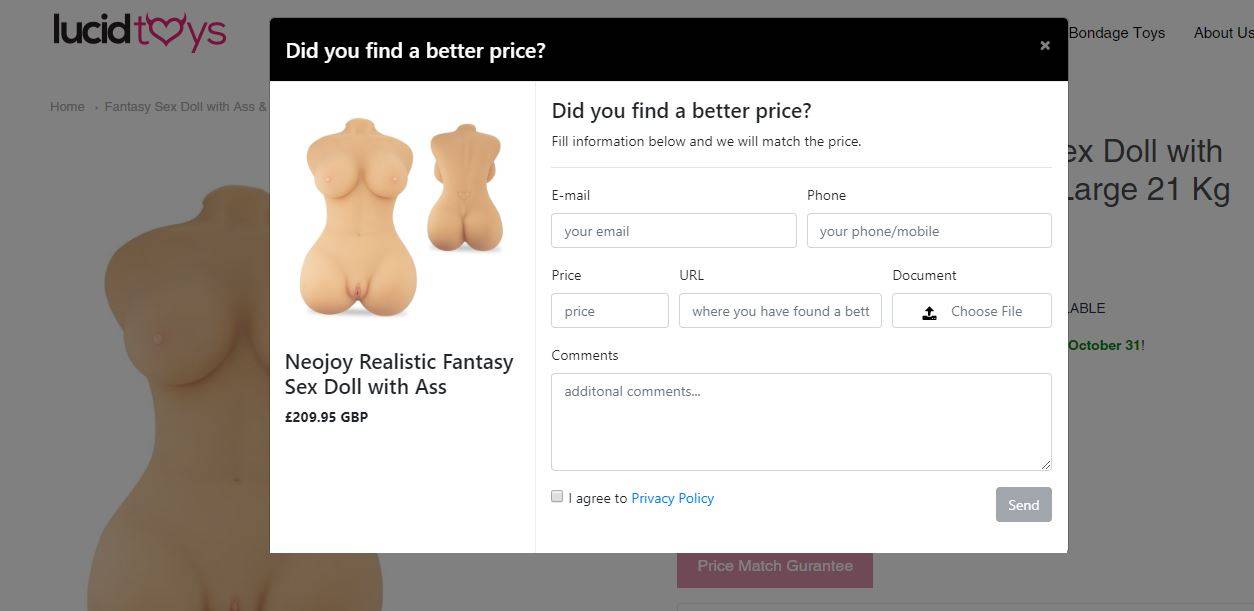 Step 3 - Click 'Price Match' on the product page
Once you finish adding your own offer, click on "Send".
Our team will confirm your offer and revise it.
If we find your offer reasonable, then you will be able to claim your offer.
Step 4 - Check your inbox for your claimed best price  
Now kick back, relax and wait to receive an email from our customer services team to say your Price Match has been approved with a unique exclusive link that will allow you to buy our product at a cheaper price than the web site you found it being sold cheaper.
We aim to respond to every Price Match request within 24 hours.